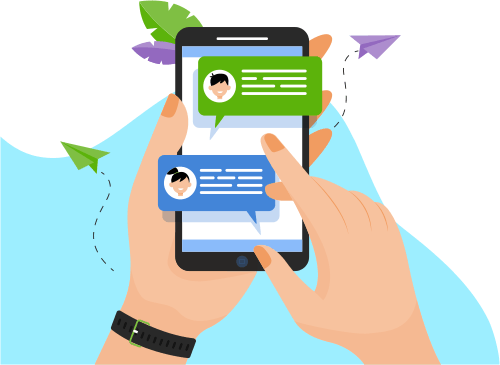 Now you can Instantly Chat with Palanikumar!
About Me
Profile Summary              
A dynamic QA professional with 14+ years of rich experience as Software Development Engineer in Test implementing CMMi Level 5 QA process throughout STLC on Manual and Automation te

...

Responsible for developing and executing comprehensive suites of test estimations, test plans and test cases, maintaining and adding to existing automation framework, continued evaluation of test cases for regression, automation for newly integrated features in iterative and agile model to augment QA testing.
Worked as Business Analysis for end to end business process requirement gathering on US Commercial, Property & Causality (P&C), Workers Compensation (WC), A&H, Auto and Medicaid Healthnet on MIS.
Good experience on P&C Policy Admin system, Claims Processing, Financial Payments, Billing.
Worked in Service Oriented Architecture (SOA) with Agile Scrum Methodology and participated in daily scrum stand-up meetings, project status meetings and iteration reviews.
Worked on preparing User stories, Sprint Backlog, Sprint Tasks and Release Burn down Chart.
Created automation frameworks in QTP/UFT using VB Scripts and managed data in Quality Center/ALM).
Experienced in creating and customizing test scripts with Data-driven, Keyword-driven, and Hybrid Frameworks for automation using QTP with parameterization and reusable function libraries.
Responsible for testing BVA, Smoke (Sanity), Functional, Integration, System, Regression testing with automation, Risk Based Testing (RBT), Web Service testing Cross-Browser testing and UAT.
Worked in Pega Testing with PEGA implementation of new developed work space and migration project in TMF and tested work users, flow rules, decision rules and business flow from end to end.
Created and executed Oracle SQL queries to QC data layer and to identify data of interest to drive User Interface testing scenarios with IBM Data studio and DB visualizers.
Strong experience working on defect management with Quality Center (ALM), Clear Quest, Aldon and JIRA.
Experience with Uniface, Pega, Java and Web based testing projects and testing on migration projects.
Developed QA metrics in Excel & PPM tool and documented requirements traceability matrix, defect reporting, tracking and communicating to project team.
Strong experience in UAT testing by documenting UAT test scenarios, test plan and test cases and the execution report and thus Provide go/no go decisions on production implementations .
Generated weekly Status Reports to the team manager & participated in weekly status meeting with Team members, Team managers, Business analysts & Technical team.
Updating the new automation tool knowledge of Selenium IDE, WebDriver, TestNG, ANT, and Selenium Grid.  
Comfortable for playing a role as a lead and as a member of integrated team and as an independent.
Show More