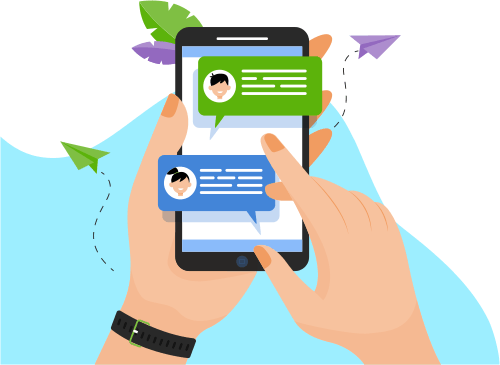 Now you can Instantly Chat with Mohanraj!
About Me
Overview:
Around 19 years of experience in providing innovative enterprise solutions for Web-based and Windows applications by evaluating the best User Experience and Interaction Designs.
Specialized in de

...

Specialized in developing User Interfaces for mobile, tablets and desktop devices.
Designing, coding and testing complex, elegant, user-friendly, Human Computer Interaction designs and high-performing User-Interfaces for Business applications.
Expert in creating stunning visual designs in terms of aesthetics, layout, color, icons, typography and
application of brand attributes.
Designed and developed applications for various domains which includes Retail, Healthcare, Media, Finance, Manufacturing and Telecom Industries. 
Created and executed high-impact User-Interfaces that consistently generated new revenue streams and achieved improved performance in targeted market segments.
Technical Skills:
Strength: Capable of adopting to any modern techniques that project demands.
Responsive Web: HTML5, CSS3, SASS and Bootstrap, 
Visual Design: Adobe XD, Photoshop CC, Illustrator, Invision and Sketch. Includes mobile app designs.
Wireframes: Knowledge on other prototyping tools like Visio, Axure RP, moqups, draw io and photo io
Usability Testing: Mobile and Browser compatibility testing which includes 508 (wcag) compliance
Environment: Agile Methodology
Collaboration: Zeplin and Invision
Others: Adobe CQ5, MS Expression Blend (XAML) and Visual Studio - IDE
Show More
Skills
Web Development
Graphic Design
Others