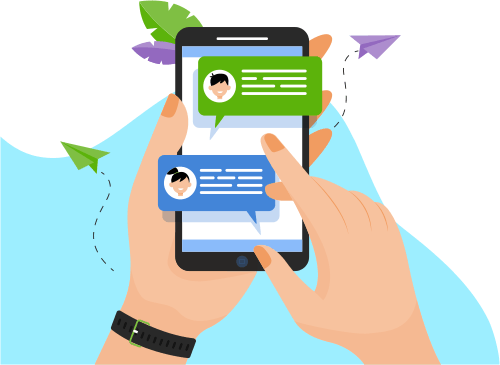 Now you can Instantly Chat with Sravana kumar!
About Me
Work at any level
Automation Testing – Java-Selenium – BDD Cucumber Framework, Hybrid Framework
API Testing/WebServices/Rest API Testing – Rest Assured Automation, PostMan

...

API Testing/WebServices/Rest API Testing – Rest Assured Automation, PostMan – Manual and Automation
Mobile App Testing – Appium Andriod
Test Environments Setup, Test Automation Frameworks Designing and Implementation
Configuring CI/CD pipeline, test automation process, continuous integration using Git, Github, Maven POM
Training and Coaching the Junior Team Members
Unit Testing - JUnit/Jest 
Test automation Engineering, Test Automation Practice, Automation testing framework development, Test automation code development, Test automation execution, Preparation of reports to high level management, Test automation tracking – Monitoring and Controlling.
Hands on experience Functional Automation, Mobile Automation and APT Automation Testing.
Has technical expertise in CI, CD, Devops, Selenium Automation Tools and Open source Automation tools.
Delivering large scale complex systems, built highly scalable systems in short timelines and challenging environments by directing and motivating teams to achieve the business goals of the projects.
Responsible for deliverables, work prioritization, provide estimations, timelines, daily run plans and ensuring resource engagement and productivity.
6 Years of Project Management and Test Management experience working with large scale corporations such as Standard Chartered Bank, Wells Fargo Bank, Paypal and Bank of America.
Defining Test Strategies for test automation, functional testing projects, Migration Projects, Software Upgrades and Releases
Monitoring and controlling the testing activities carried out by the teams, execution of Functional, Automation and Performance Testing and ensuring ROI for automation testing.
Technical expertise - HP UFT, Selenium JAVA, JMeter, Load Runner, Web Services/API/Rest API/Rest Assured – Postman/Newman and building  test harness, designing automation frameworks.
Optimal usage of confluence, JIRA and val tools, creation and maintenance of confluence pages and created JIRA kanban boards for tasks and tickets tracking.
Scrum Master Certified Professional and worked on Scrum Master Role for the projects.
Participating in conducting interviews, bringing best talent, meetings, and induction trainings, cross training sessions.
Accountable for End to End testing project deliverables, Test Results, Test Summary reports, Test Closure, Defect leakages, Finding gaps, route cause analysis, action plan preparation, focusing continuous improvement.
Demonstrated success in driving end-to-end lifecycles, right from requirement collation, test planning/scheduling, implementation and support ops and production.
Show More
Skills
E-Commerce
Software Testing
Programming Language
Software Engineering
Database
Web Development
Development Tools
Operating System
Others