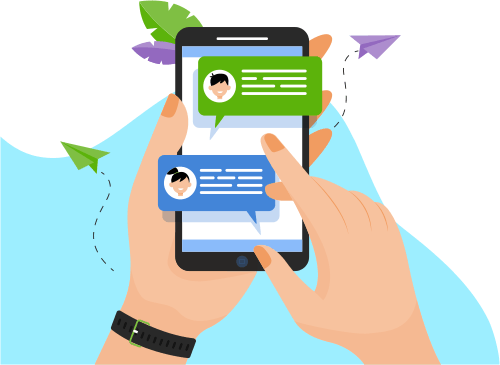 Now you can Instantly Chat with Raghavendra!
About Me
Good expertise in Java, J2ee (Servlet, Jsp), Spring-MVC, Struts, Hibernate, XML.
Experience in working with Angular 2/4/7 modules, services, templates, directives, services and dependency

...

and dependency injection to create a SPA.
Experience with HTML5/CSS3/JavaScript, JQuery, Angular4, Bootstrap 3.x, Typescript.
Good experience with Spring Core, Spring IOC, Spring Boot, Spring Security, Spring Transaction, Spring JDBC, Spring MVC, Spring Integration and Hibernate ORM.
Authenticated API access using Spring Security and JWT.
Coded Test Cases and created Mock Objects using Mockito and used JUnit to run test.
Developed various JUnit test cases with the help of Mockito to perform unit testing of the code.
Worked on Swagger API and auto-generated documentation for all REST calls.
Good work experience in application integration using Web services such as JAXB, JAX-WS, SOAP, WSDL, JAX-RS, RESTFUL Web services.
Experienced in process, validate, parse and extract data from XML using Xerces, DOM and SAX parsers.
Good working experience on in developing Web services using SOA, Apache Axis, XML Beans, JAXB, XML, XSD with practical experience in using tools like SoapUI, WSDL2JAVA, JAVA2WSDL  tools during Web service development.
Hands on Experience on Tortoise SVN and writing logger statements using Log4j.
Expert in project management tools like JIRA, Bit bucket, Ant, GIT, Tortoise SVN, and Jenkins.
Hands on Experience on Maven build tool and Gradle.
Solid working knowledge of application servers like Apache Tomcat 8.0, JBoss Server 5.0/4.2, WebSphere 7.0/6.0/5.0 and WebLogic 10.3/9.2/8.1.
Exposure in Database skills using Oracle, MySQL.
Strong experience in various IDEs such as Developer 11g, Eclipse Oxygen,RAD7.
Knowledge on Micro services.
Good Understanding of Object Oriented Design and Design Patterns.
Right kind of attitude to perform in the organization and to be committed and self-motivated with strong and sound programming knowledge.
Highly adaptable to latest technologies and having Good interpersonal skills.
Show More
Skills
Web Development
Development Tools
Database
Operating System