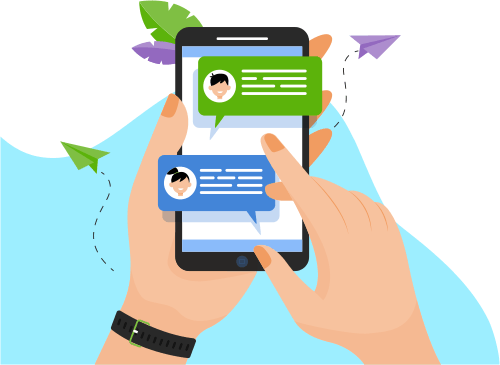 Now you can Instantly Chat with Adamthulla!
About Me
Working as Technical Delivery Manager , with nearly 13 Yrs of IT experience in Mobility domain like iOS, Android , Windows Mobile , BlackBerry platforms and Web domains like .NET & PHP Started career with Symbian (Mobile Operating System for NOKIA...forms and Web domains like .NET & PHP Started career with Symbian (Mobile Operating System for NOKIA) and transmitted to the latest Mobile Technologies like iOS, Android, BlackBerry and Windows Mobile.
Hands on experience of around 9 yrs in iOS, 7 Yrs in Android & Blackberry. Holding very Good knowledge and experience on All Mobile Platforms (iOS, Android, BlackBerry) development process, Testing, Apple HIG guidelines , Play Store guidelines, Testing, integration, Distribution process(Ad-Hoc Distribution, TestFlight ), Continuous Integration, Store Submission Process. Experienced in providing demos or POC with mockups or designs using InVision / Zeplin to the Stake Holders to get the approval of final product before the project development starts.Successfully submitted / published nearly 30 mobile apps to the stores. Now handling the cross platform development using Xamarin. Proven experience of handling multiple projects solely of various platforms. Expertise in requirements gathering from all major Stake holders during the project initiation / discovery phase and also well experienced in all type of project documentation and execution. As delivery manager, handling the complete project resources around 20+, includes Mobile Development team, Backend development team, Testing Team, UI/UX team and deployment team as well. Well versed with Agile based project execution and sprint planning. Completed PMP training as well and heading towards the PMP certification.
As a Delivery manager current responsibilities includes , discovery phase meetings of requirements with all the major stake holders / product owners and preparing all the required documents for the development like BRD / SRS , HLD, LLD, PMP , PSP (Project Schedule Plan) ,WBS , WSR, Sprint planning, Test Plan, RTM, Project Tracking Sheet, Delivery plan, Risk Register, Mitigation plan, Contingency plan and get them approved by the product owner before development initiation.
Show More
Skills
Web Development
Programming Language
Mobile Apps
Others