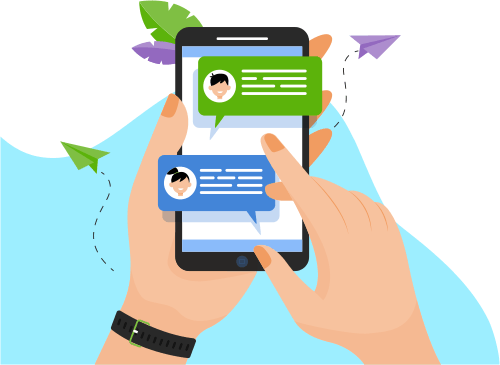 Now you can Instantly Chat with Hagen!
About Me
Co-founded a startup and obtained a recurring revenue stream within three months of inception by developing strategic software partnerships and lean business operating procedures.
Built and deployed mobile responsive website in 30

...

Built and deployed mobile responsive website in 30 days by designing, configuring, and authoring website content using Joomla CMS.
Increased website traffic to 1,200 visitors per month by writing website content and Search Engine Optimization (SEO) efforts.
Completed four product iterations that include two mobile applications and two SaaS-based web applications by continuously developing and improving leading-edge products.
Created an online customer buying experience that attributed to 99% of customer acquisitions by creating search engine ads, bidding strategies, designing landing pages, and implementing website shopping and checkout processes.
Became a two-time business pitch competition finalist by designing pitch slides and presenting engaging business initiatives.
Evaluated vendor software proposals by reviewing RFPs and SLAs to determine which fit the company's needs and requirements.
Reduced administration costs $50,000 by optimizing existing systems and integrating billing workflows.
Spearheaded new software implementation responsible for $3M/year in revenue by leading the project as liaison between internal and external teams and ensuring successful user adoption.
Reduced common clinical errors by researching electronic solutions, overseeing the migration, and ensuring successful user adoption.
Created a 5-10-year business strategy by conducting industry research, organizing management feedback, and applying strategic management principles and concepts.
Assisted sales efforts by evaluating competitive bidding RFPs and drafting response documents.
Reduced staff errors by training members to use existing and new software systems, drafting technical documents, and hands-on training.
Show More
Skills
Web Development
Programming Language
Others
Development Tools
Database
Graphic Design
Software Engineering