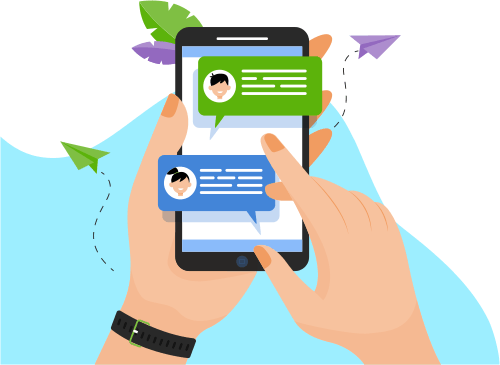 Now you can Instantly Chat with Omprakash!
About Me
Hi Team,
I have 6.8+ years of experience in Leading a team of Software QA+DEV with Individual contribution for BigData analytics SDK project having SeeTest(Appium) mobile Automation & manual testing with cloud SOA web servic...tics SDK project having SeeTest(Appium) mobile Automation & manual testing with cloud SOA web services(microservices) with different phases in the software life cycle and in creating testing strategies for a wide range of software products and having a knowledge on selenium webdriver with PageObject framework and expertise in log analysis for both client and server for each and every action.
I also worked on functional, performance testing and database testing via JMeter and SoapUI.
Having a good knowledge of Cloud SOA testing via SoapUI and Advanced rest client, POSTMAN, DHC for RESTful API's & web services.

Good exposure in the most secured Mobility domain, Banking and Financial domain - web service, API, SOAP, Rest, mobile automation testing and good knowledge of bug tracking system JIRA.

Currently working for USA client as a Principal QA Engineer for a BigData analytics project and Leading the mobile automation testing group with server-side QA & Dev Engineers from different geographical locations and timezone.
Show More
Skills
Web Development
Data & Analytics
Programming Language
Database
Software Testing
Others
Networking & Security
Operating System
Development Tools
Mobile Apps
Software Engineering
Portfolio Projects
Company
Big Data Analytics-Mobile/API/Microservice/ Automation & Manual
Description
⇨  Lead for the mobile device & application testing group for iOS & Android platform (client & server) with QA Engineers from different geographical locations and timezone

⇨  Expertise in BigData project with analytics framework testing.

⇨  Implemented SeeTest(Appium) automation framework to verify each action of analytics, also

automated the Analytics web portal via selenium libraries.

⇨  Good practical knowledge in world most secured Mobility domain with Server & Client-side test-

ing.

⇨  Environment Setup and testing on the AWS cloud – Server Clustering, High-

Availability(HA) and Load Balancing architecture.

⇨  Analysis the data from Cassandra key-space database testing to check the events for each and

every action using DBeaver client.

⇨  Analysis Receiver side events upload for each and every interval( boom files) using

HDFS commands

⇨  Transform large set of structured, semi structured and unstructured data.

⇨  Work closely with Product Management Team in defining requirements and use cases and in par-
allel work with the Dev/Ux team to align the user story requirements.
⇨  Implemented the REST API micro service automation framework using Mocha(started) and JMeter

⇨  Responsible for planning, providing estimates and testing strategy prioritization during sprints and validation cycles

⇨  Pro-actively work with Development team in new feature design, problem analysis, reproduction, and resolution of issues

⇨  Expertise in mobile device testing for both IOS and Android.

⇨  Tested REST API SDK calls via JMeter/SoapUI (performance testing)

⇨  Designed and implemented UI automation test cases in Robot framework(with selenium)

⇨  Expertise in server side log analysis for each and every component with depth knowledge
Show More
Show Less
Company
Cloud insight-360 (Cloud API's, WSO2 ESB/DSS, JMeter) QA cum developer
Description
⇨  Designed, created and implemented test cycle and test cases in Zephyr (JIRA).

⇨  Unit and Integration Testing using JMeter, SOAP-UI.

⇨  Performance Testing (Load testing) and Database testing using JMeter and SOAP-UI.

⇨  Expertise in Integration Testing and SOA Cloud based Testing using SOAP UI Tool.

⇨  Logged defects via JIRA defect tracking tool and updated the same in defect traceability matrix.

⇨  Versed in all aspects of manual testing, from GUI, API, Mobile & Web services to simple Back end

testing in MySQL database.

⇨  Performed MySQL server unit tests to create, update and cancel the records available and verified

database(database testing)

⇨  Creation and Execution of Selenium WebDriver automation script in java.

⇨  Worked with release management team and building Jenkins jobs.

⇨  As a developer:

⇨  Environment Setup and testing –WSO2 products on AWS cloud

⇨  Created WSO2 Governance Registry/Identity services server and data Services using WSO2

DSS for MYSQL server.

⇨  Created API and Proxy services in WSO2 ESB and ESB messaging testing using SoapUI.

⇨  Created WBS for setting up sandbox environment and Test Environment as a developer.
Show More
Show Less