Neha U.
Software Testing (Manual Testing) / Project Co-ordination / Requirement Gathering /SQA Specialist

Pune , India
Software Testing (Manual Testing) / Project Co-ordination / Requirement Gathering /SQA Specialist
6 Years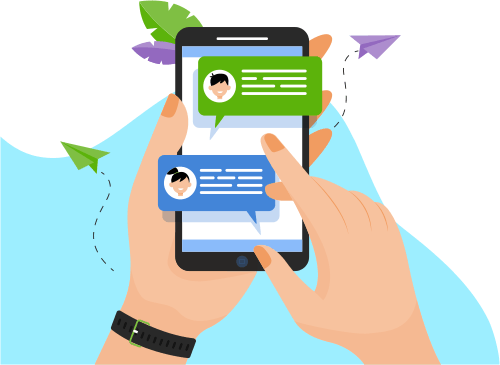 Now you can Instantly Chat with Neha!
About Me
Extensive experience in Software Testing with complete understanding of SDLC, STLC and Testing methodologies.
Strong acumen in analysing functional requirements and translating them into test cases; expertise in performing Smo

...

Adept at developing, maintaining and executing test cases for different Black Box Testing methodologies; reviewed test cases for peers and given valuable comments about test case coverage and functionality.
Well conversant with and hands-on:
Test Management Tool QC for Execution and Defect Tracking
Functional Automation Tool Quick Test Professional
End-to-end testing framework for AngularJS application Protractor               
Delivering daily status report in form of DTER (Daily Test Execution Report) and Weekly Reports
Participating in regular and weekly project status meeting with team members
Working on Mobile applications on devices Android & iOS devices
Skilled in handling various stages of projects for smooth implementation of process including preparation of test strategies, handling test case designs execution, generating different reports and many more.
Excellent analytical, organisational, planning skills with demonstrated abilities in leading motivated teams towards achieving organisational goals.
Show More
Skills
Programming Language
Software Testing
Operating System
Development Tools
Database
Others
Portfolio Projects
Company
Granite-Lab virtualization platform
Description
Granite is a virtualization platform designed to provide our technical professionals with the lab equipment needed for the day to day development, maintenance, and support of Symantec's customer base. Traditional hardware labs are not only expensive to maintain, but they are difficult to maintain as well. It is not uncommon to spend more time installing and configuring a hardware lab environment then it takes to solve a complex customer issue. With Granite a complete lab environment containing multiple machines and other virtual resources can be provisioned with a single click and ready for use in just minutes.
Show More
Show Less
Company
Cadwalader-SharePoint Intranet
Description
Cadwalader is a SharePoint Intranet that brings all independent and disparate systems onto a single platform and provides single entry point for all the employees. The main aim of this SharePoint is increased productivity, providing information to Partners & Staff & also streamlining the access to all Cadwalader portals using the SharePoint platform.
Show More
Show Less
Description
Travelguzs is a professional Travel provider for users to book Air, Car, Hotels. Travel Guzs provides professional one on one personal service to book Air, Hotels and Rental Cars. TravelGuzs uses Sabre GDS data by call services and provides it to the End user.
Show More
Show Less