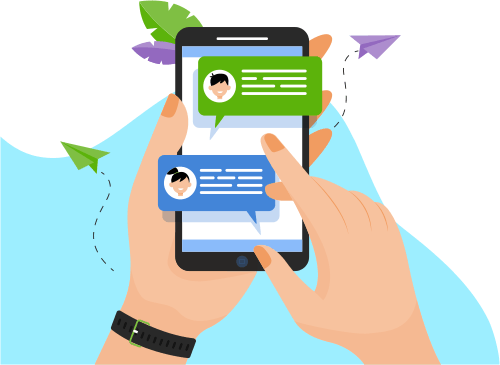 Now you can Instantly Chat with ankit kumar!
About Me
Presently I Working as a ERP Developed & Maintain Support Assistant (INFOR ERP)
at Rishi FIBC Solutions Private Limited - Ranu Road, Padra, From February 2018 (Continue…)
 Attain deep knowledge in Infor all modules – Sales Enquiry t...m February 2018 (Continue…)
 Attain deep knowledge in Infor all modules – Sales Enquiry to Invoices.
 Handling ERP projects such as customization, upgradation and migrations, data extracts for respective department like finance, marketing, costing, production etc.
 Ensure the integrity and security of information and access to support company reporting and internal control standards.
 Troubleshoot & coordinate with Third Party Company to resolve issues relating to Software, Active Directory, Backup solutions and other technical issues related to internal process.
 Provide Infor application support for all users across the firm.
 Maintain Masters of INFOR ERP
 Prepare and support the monthly MIS Reports for respective HOD's.
 Other duties as assigned and required to the meet emerging ERP needs of the business.
Show More
Skills
Programming Language
Database
Others
Portfolio Projects
Company
APMC BARODA WEBPORTAL (www.apmcbaroda.org)
Description
Grains, Goods, dray fruits purchase and sales online. Buyer and seller meet online and purchase and sales him grains, dray fruits and goods. And online advertisement on Media.
Trained as a Web Designer. Analyze the full HUB.
Development of Websites with the help of Serif WebPlusX6.
Testing the full Project.
Basic of SEO & SEM (Search Engine Optimization & Search Engine Marketing)
We Create the At least 25 Static Website in APMC Baroda web portal With the Help of Serif WebPlusX6 Software.
Show More
Show Less
Description
Attain deep knowledge in Infor all modules – Sales Enquiry to Invoices.
 Handling ERP projects such as customization, upgradation and migrations, data extracts for respective department like finance, marketing, costing, production etc.
 Ensure the integrity and security of information and access to support company reporting and internal control standards.
 Troubleshoot & coordinate with Third Party Company to resolve issues relating to Software, Active Directory, Backup solutions and other technical issues related to internal process.
 Provide Infor application support for all users across the firm.
 Maintain Masters of INFOR ERP
 Prepare and support the monthly MIS Reports for respective HOD's.
 Other duties as assigned and required to the meet emerging ERP needs of the business
Show More
Show Less
Company
E Commerce Website
Description
Manage Admin Panel of E-Commerce Websites
 Listing of Product in Different Websites
 Under My Handling Admin Panel Websites:- Paytm , Alibaba , ShopClues , SaiTechIT , Amazon
(2) I was working as a Admin Department for L&T construction under at Samarth Construction, At Delhi From April-2015 To January-2016
Show More
Show Less