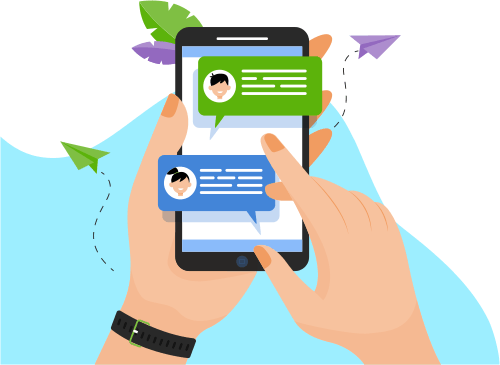 Now you can Instantly Chat with Sunil!
About Me
PROGRAM/ PROJECT MANAGEMENT # CONFIGURATION MANAGEMENT # STRATEGIC IT CONSULTING - AIRPORT, AEROSPACE & IT INDUSTRY
Key Skills: Project Management & Sys...PORT, AEROSPACE & IT INDUSTRY
Key Skills: Project Management & System Implementation of Air Traffic Management System, including Project Execution and various integration activities of Airport & Aerospace IT industry.
o    Air Traffic Management System & Communications, Navigation and Surveillance (ATM/CNS) of 30 IAF's
o    Project execution and various System Integration activities of Airport & Aerospace industry of various International Airports and Defence Air Fields.
o    Project Execution & System Integration Mgmt. with sub systems of ATMS Applications with BFE's and System implementation developed by Raytheon, USA (RTN AT-II System) including ,
ü  VCCS - Voice Communication & Control System –AEM, India
ü  ATIS - ATS Message Information System (ATIS) from Therma, Denmark.
ü  AMSS - Automatic Message Switching System from Thales Air Systems, France and other integration Activities.
o    Active participation in Bid and Pre-SalesTeam of Project Support (RFP & Bid Management) in terms of Technical System Architecture and Process - Airport Domain SW, Applications & Partners
o    International Airports in India – Airport solutions of Flight Planning and Real Time Flight Management, Flight Information Displays, Master Clock System (MCS) integration with Airport/Airline App., Resource Management & Location Management, Billing Information, Airport Management Database (AMDB) from UFIS Airport Solution,Germeny
o   Interfaces with Database - To integrate the operational system at Airport, primarily the AODB with a number of external interfaces / systems -This includes aeronautical Fixed Telecommunication Network (AFTN), Air Traffic Control (ATC), Flight Information Display System (FIDS), SITATEX, Passenger Address System (PAS), Interactive Voice response System (IVRS), DIAL website, Blue Sky Billing system, Radar Interface.
Multi-functional expert, technically inclined and highly empowered IT professional with significant experience acquired over 24 years in diverse areas encompassing in Project Planning & Implementation, Setting-up & Managing Mission-Critical IT Services Setup, End to End Delivery Management, IT Operations with P&L Accountability, Agile and Waterfall Project Management Methodologies, Pre-Sales / Bid Management, IT Infrastructure Landscape Management & Turnkey Solutions, Global Customer Engagement, Vendor Management, Release Management, Budgeting & Financial Planning, Technical Analysis, Incident Management, Change Management, Client & Stakeholder Management and Resource Management.
Show More
Skills
Others
Data & Analytics
Networking & Security
Software Testing
Development Tools
Database
Operating System