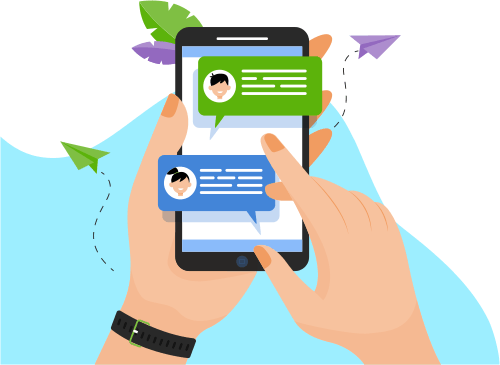 Now you can Instantly Chat with Ravi!
About Me
Core Competancies
⦿ Program Management ⦿ Global Delivery Management
⦿ Agile Transformation ⦿ Engineering Leadership
Professional Experince Sumary
30+ years of experience in the software industries and Infrastruc...fessional Experince Sumary
30+ years of experience in the software industries and Infrastructure as Engineering leader, mentor and coach for Fortune-500 Companies
• Currently working as an independent consultant working as Agile Trainer,, coach, mentor for any Organizations.
• Worked an Agile Process Coach for Ford Credits for scale existing project using "Leading Agile" scaling framework using Base camp approach with extensive exposure of Rally Agile Tool.
• SAFe 4.6 Agilist certified with good exposure of Agile Transformation, Execution and Coaching Large scale Agile Projects. Good exposure of Jira and Rally Agile tool.
• Undergone Workshop on SAP S/4 Hana Transformation Project consideration using SAFe Framework; This will help in managing SAP transformation Project.
• Extensive experiences in global delivery model have for customer in USA, Asia Pacific, Europe and India.
• Led Global Delivery Framework (GDF) Transformation for IBM based on Lean Toyota Production System and Six Sigma.
• Have led teams distributed across multiple delivery centers across the globe including hiring of PMs and Program Managers.
• Good experience in leading Agile Transformation engagements. Expertise in creating Enterprise Agile Transformation model comprising of Agile Framework.
• Worked as Agile Champion/Coach at IBM to facilitate, train and mentor team/individual in Agile using Scrum, Kanban and other Agile Framework.
• Proven track record of building and leading high performing result oriented teams (150+) comprises of Program Managers, Project Managers, and other technical resources for Banking, Automotive, Manufacturing, transport sector. Airline etc.
• A PMP, PMI-ACP and Scrum Master Accredited professional, IBM Certified Solution Advisor for Cloud Architecture.
• Good understanding of other Agile Framework like LeSS and DAD. Good understanding of DevOps.
• Good experience in building and leading a Disaster recovery team in banking, transport, and automobile sectors.
Show More
Skills
Others
Web Development
Development Tools
Operating System