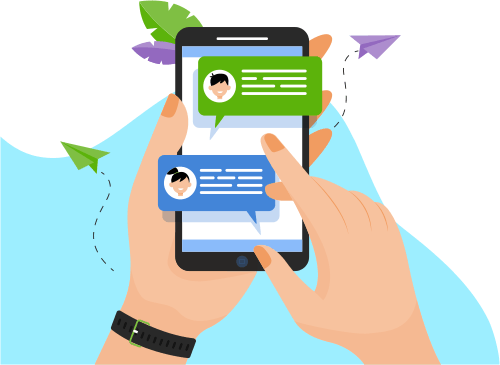 Now you can Instantly Chat with Vladimir!
About Me
I am a dynamic and a highly-competent VP of Business Development | Program Manager | Recruiting Expert with Program Management experience, to include: Technology Assessments, Systems Design, Systems Analysis, Programmatic Support,...erience, to include: Technology Assessments, Systems Design, Systems Analysis, Programmatic Support, Acquisition Planning, and Budget Planning also as a leader in the advanced global commercial and government communications market while enabling myself to design, develop, produce and market innovative products, systems and services for advanced communications solutions.
I am currently associated with GLS Group, LLC – Tracy, CA as Founder/General Manager – built a successful enterprise selling VSAT telecommunications equipment to an array of customers in the Russian Federation and CIS countries. In this role, I am a key member of the leadership team, responsible for identifying market/scope changes and developing product/program positions for costs/price and feature changes or equitable cost/schedule adjustments. I develop and execute proposal plans and strategies as well as coordinate all business operations including marketing and contract negotiations.
Over the years, I have acquired sound expertise and strong knowledge of many different types of communication systems, and an understanding of SATCOM products and emerging technologies required to maintain competitive advantage. I excel in building and maintaining positive relationships with a wide range of clients, stakeholders, and other key business partners and I am consistently recognized for outstanding contributions and solid reputation for resolving complex issues. I am capable of working on International Scale and to use my language skills in Russian speaking countries.
 My professional background and vast industrial exposure coupled with excellent familiarity with Strategic Operations, Program Management, Research & Development, Organizational Development, Project Coordination, International Business, Workflow Optimization, Telecommunications Services, Satellite/Mobile Networks, Data Analysis & Reporting, Standards & Compliance, Sales & Marketing, Business Development, Contract Negotiations, P&L Management, Revenue Growth, Budgeting & Forecasting, Satellite Deployment, Training & Team Building, Project Management, Process Improvement, Cross-Functional Team Leadership, and Relationship Management is an excellent match with the skills required for a position with your organization.
I would welcome a discussion regarding opportunities with your organization that fit my background. 
Show More
Skills
Others
Web Development
Database