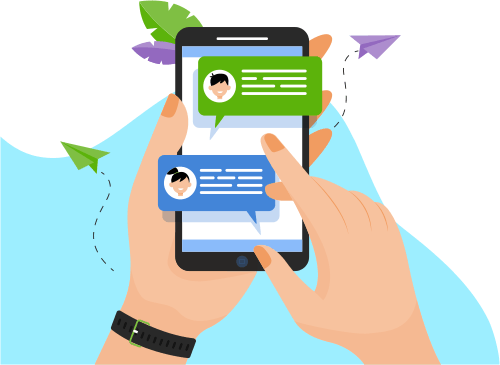 Now you can Instantly Chat with Vamshi!
About Me
I have 7 years of experience in quality assurance in different methodology where i explored my knowledge  and my skills in different organization people usually talk about my hard work communicate  with team members
Proven team building skil...people usually talk about my hard work communicate  with team members
Proven team building skills. 
• Excellent interpersonal communications skills. 
• Strong analytical ability. 
• Comfortable working in a wide variety of environments.
Show More
Skills
Software Engineering
Software Testing
Web Development
Database
Development Tools
Networking & Security
Operating System
Others
Portfolio Projects
Description
Reviewed requirements and specifications and provided input during requirements and specification walkthroughs.
Analyzed system requirements specifications, developed test plans, test cases, and test data for testing the functionality, GUI, usability, user acceptance tests with both Positive and Negative Scenarios, especially focused on logical scenarios of the application.
Created and updated test cases in Excel sheets and generate Traceability Matrix.
Executed the test cases manually and automation as necessary, worked on Selenium.
Used Quality Center to define requirements, design test steps, run as test set, report, track and close bugs.
Executed test cases compared with expected values and pass/fail reports updated through Quality Center.
Involved in UAT Testing and Used Quality Center to report bugs.
Reported the defects. Involved in complete defect life cycle from creating new defect, assigning to responsible developers based on the module, retest, close and reopen etc.
Prioritized Identified defects and monitored bugs fixing status through Out Look Express, which was configured through Quality Center.
Participated in bug triage meetings with developers to validate the severity of the bug and responsible for tracking of the testing life cycle.
Worked with development teams investigated and corrected software bugs and deficiencies based on the testing results.
Developed manual test cases based on test design and thorough knowledge of product and its environment and ensured high-quality product functionality.
Involved in documentation as to how to maintain and run scripts for future enhancements.
Involved in developing test methodologies, test plans and manual test cases for the application and prepared UAT test Plan.
Created and executed SQL queries against Oracle database compared the results and analyzed discrepancies.
Tested Web Services, Validated Request and Response XML, SOAP Calls, Restful calls and WSDL using SOAPUI Pro tool.
Experience in testing WebServices using SoapUI tool, validating WSDL, request and response xml.
Strong working experience at Web Services Testing by using SOAP UI Pro.
Manually performed back end testing by writing SQL queries.
Performed database testing by passing PL/SQL queries and also executed the regression test cases before handed over to UAT.
Show More
Show Less