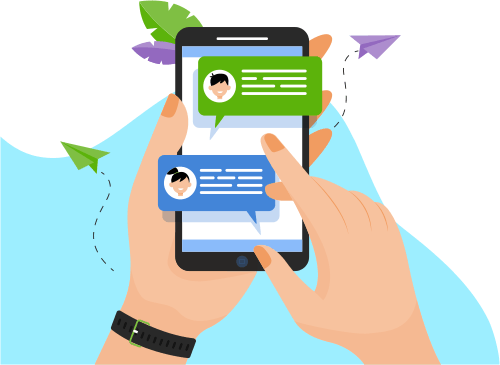 Now you can Instantly Chat with Swati!
About Me
Working as a Sr. Automation Architect in  the IDC Group of Accenture.
Have overall experience of 13 Yrs  into IT. Good experience in automation testing for mobile and web applications.
Experience with client demo and c

...

Experience with client demo and communication with the clients, pre-sale activities, RFP, implementation of designs, presentations etc
Involved preparing in ROI to show automation benefits. Responsible for showcasing ROI to clients and cost benefit analysis of the Automation Vs Manual work Also has created RFP for various clients.
Created global automation strategy, automation plan and approach. Also in providing estimates in terms of efforts
Good exposure in developing and Designing Automation Framework for many projects, Engagement in Company. Involved in whole end to end framework design practically thus automation skills getting enhanced
Writing Different VB and java Re-Usable, Repeatable Functions (VB scripts) that aide faster execution of scripts
Experience in creating webservice automation tool which has the ability to call a web service and subsequently capture and validate the results for both Rest and SOAP.
Good hands-on database concepts and query writing for Oracle/SQL. Also created a database automation framework which was highly scalable and configurable with datadriven features with parameterized queries and jobs parameters. Implemented batch process automation.
Experience on Automation Testing using Selenium webdriver,QTP, WR & QC and BDD tool Cucumber. Hands on Experience of 6.5 Years on HP QTP 9.0, 9.5,10.0 & HP QC 9.0, 10.0 & 11.0 tools.
Good experience on Automation of SAP, SAP Portal, Siebel, VB, Web Based Applications, Client Server Applications, .Net & PLM Application and terminal Emulator applications
Having extensive knowledge of Selenium Web Driver, Cucumber, Selendroid, TestNG, Maven, Jenkins, POM, Git.
Integrate test automation into CI/CD process and instrument full SDLC automation, specifically cloud testing execution, reporting tools such as ALM, Jira
Show More
Skills
Programming Language
Web Development
Software Testing
Others
Software Engineering