Nitin S.
Expert Enterprise Technical Solutions Architect in Java, Oracle, IBM, Open Source, Big Data, DevOps

Mumbai , India
Expert Enterprise Technical Solutions Architect in Java, Oracle, IBM, Open Source, Big Data, DevOps
21 Years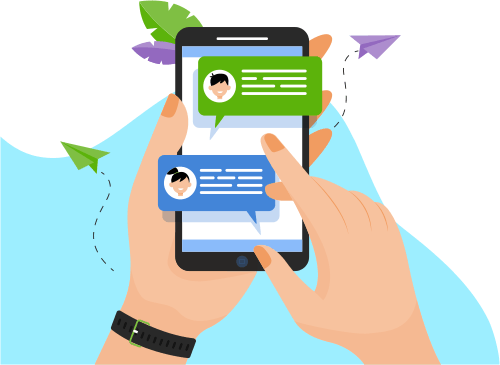 Now you can Instantly Chat with Nitin!
About Me
  
PROFILE SUMMARY
A Seasoned Chief Enterprise Architect & Technology Professional having over 2 Decades of Global Experience in IT/ Software Design & Development and different stages of SDLC with core domain experience in Investment...Software Design & Development and different stages of SDLC with core domain experience in Investment Banking and Technology Experience in Java, DevOps & related Technologies.
 Relevant & extensive IT experience in:  
|Technical Architecture (8 years) |Solutions Architecture (6 years) |IT / Software Technical Trainings (1 year)|Software Development (17 years)|Information Security Architecture(10 years) |Enterprise Application Integration(3 years) |Continuous Integration & Continuous Delivery- CI/ CD (3 years) |Business Process Management (2 years) |Cloud Computing (SaaS, IaaS, PaaS)- AWS (2 years)|Data Center Operations & IMS( 3 years) | E-Commerce (Oracle ATG Commerce, IBM Websphere Sterling Commerce)( 4 years) |Gaming Software (5 years) |Project Management(5 years) |Program Management ( 2years)|Portfolio Management(1 year)| Banking, Finance, Insurance Domain & Functional Consulting(10 years) | Team & People Management (5 years) | Stakeholder Management( 5 years) |Vendor Management( 4 years) |Client Interaction(10 years) | CDD or Client Due Diligence (5 years) | KYC or Know Your Customer (4 years)| Cloud Open source| Microservices (domain driven design approach)| Agile development (sprint planning)| DevOps
EDUCATION______________________________________________________________
2017-2019: M.Tech (Software Systems) from Birla Institute of Technology & Science, Pilani
(BITS Pilani)
2004-2006: MBA in Financial Management from Symbiosis, Pune
1993-1998: BE (Electrical & Electronics Engg.) from Birla Institute of Technology, Mesra, Ranchi 
 
ORGANISATIONAL EXPERIENCE
Website
Company/Organization
Work Location
Designation
Role
Duration
www.infrasofttech.com

Infrasoft Technologies Ltd.
Mumbai
Program Manager  
Enterprise Technical Architect
2 months
www.moonlitsoftechsolutions.com
Moonlit Softech Solutions Pvt. Ltd.
Ranchi/Delhi
Chief Architect/ Director-Technology
Chief Solutions & Technical Architect
5 years  
www.techmahindra.com
Tech Mahindra
Mumbai
Principal Technical & Solutions Architect
Enterprise Architect
1 year

www.tcs.com
TCS (Tata Consultancy Services)
Gurgaon, Noida, Kolkata, Mumbai
ASE, Technical Architect & Solutions Architect- Senior Consultant
Web Developer, JAVA J2EE Technical Developer
5 years

www.ibm.com
IBM India Pvt. Ltd.
Kolkata, Kualalumpur (Malaysia), Gurgaon, Chennai
Consultant
Technical Consultant & Architect
3 years

www.accenture.com
Accenture Solutions Ltd.
Mumbai, Bangalore
Associate Project Manager
Project Manager & Technical Lead
2 years

www.capgemini.com
Capgemini Consulting
Mumbai, Chicago (USA)
Senior Consultant
JAVA Technical Lead
1+ year

www.hsbc.com
HSBC GLT
Pune, Vancouver (Canada)
Team Leader
Technical Team Leader
2 years
Financial Clients Worked for till Date: (Private/Retail/Wealth/Custodian/Investment/Global Transaction Banking/ Payments Domain)
Standard & Chartered Bank, Singapore & Hongkong
JP Morgan Chase, Bournemouth, UK
HSBC, Vancouver, Canada
BARCLAYS, London, UK
CITIBANK, New Jersey, US
BNP Paribas, Paris, France
Lloyds Of London-Insurance
LBG (Lloyds Banking Group), London
RBS (Royal Bank of Scotland), London
Onsite Business Trips
Vancouver, Canada for HSBC
Chicago, USA for Capgemini
Kualalumpur, Malaysia for IBM
  IT/SOFTWARE/HARDWARE SKILLS
Microservices (domain driven design approach):  (4 Years Exp.)  
CI/ CD (continuous integration, continuous development)-Jenkins  
DevOps- Git/GitHub, Maven, Ant, Build Forge, Salt Stack, Ansible, Cheff, Puppet, Nagios
Middleware Products: Apache Tomcat, Oracle WebLogic, IBM WebSphere WAS, IBM WebSphere Portal Server/ IBM WebSphere Portlet Factory/JSR 168/Web Sphere MQ/ IBM Crossworlds/ WebLogic Integration, Apache Tomcat, JBoss, GlassfishV2, Siteminder, IBM Internet Information Broker (IIB V8.x)
JavaScript, AngularJS, HTML and CSS, and utilise powerful tools such as Docker, Git and Jenkins etc. to run on leading cloud platforms such as Amazon Web Services and others
Server Operation System: IBM AIX; Microsoft Windows NT/2000/2003/2008
Desktop Operating System: Microsoft Windows NT/2000/XP/Vista/7/ HP UX, IBM-AIX, Linux
Languages: Core JAVA (JDK 1.5/1.6), J2EE, Java/JavaScript, CSS, VBScript, C++, UNIX Shell Script, XML, BPEL, WSDL, JSP, HTML/XHTML, WSDL, Oracle PL/SQL, React.js, React Native, Node.js,  
Frame work: J2EE, Struts, MVC, SOA, spring, Hibernate, JSF, AJAX,  AIX2, JAXB, EAI, B2B/EDI
Databases: IBM DB2, Oracle 10g, Microsoft SQL Server and MySQL, TOAD Data Modeller, Micro Services, Big Data, latest technologies running on open source big data platforms and deployed on AWS.
Big Data Technologies: Hadoop, HDFS, Sqoop, Pig, Hive, Map Reduce, NoSQL DB like Cassandra, MongoDB
Software Tools/ IDE: Eclipse, RAD, Rational Software Architect,Junit, SOAP UI, Web sphere Integration Developer, SOATest, CVS, SVN and VSS, Enterprise Architecture Standard; Cloud Service-SaaS; UML, Agile development; Full understanding and experience on SDLC; High Available solutions, Rational Software Architect/ Rational Application Developer/ Eclipse (Ganymede & Helios)/ Net Beans V 6.5, Enterprise Integration Architects  WMB Technology Experience in designing (both HLD & LLD), bug tracking tools (e.g. Jira, Bugzilla), REST, JQuery, XQuery, XPATH, XSLT, JMS, memcache, Apache HTTPd server.
E-Commerce Technologies: Oracle ATG Commerce, ATG Dynamo, WebSphere Commerce Server & Enterprise Service Bus  
Information Security: Kerberos Tokens, HTTPS over SSL, PCI-DSS, Encryption & Decryption Techniques, Authentication & Authorization Techniques, Tivoli Access Manager for e-Business(TAMeB), Tivoli Identity & Access Management, Tivoli Identity Federation Manager, CA Siteminder, JAAS, PGP Encryption, etc.
Overall Competencies: Core Java, Java - Spring Framework, Spring Boot, Spring Batch, J2EE,  Java - ORM, Swing, Java - Web Presentation Frameworks, Java - Messaging Implementation, Java Web Services, SQL Development Languages,  Planning/Execution & Tracking, Scoping and Estimating, Data Modelling, High Availability and Failover Applications, High Throughput / Transaction Application, Logical Architecture Design, OOAD and UML, Package / Vendor Selection, Performance / Capacity Planning, Word, Excel, Visio, PowerPoint
Other Tools : ESB 6.x, JUnit , ANT, Maven, BuildFordge, Hudson 2.x, Sonar, Log4J, VSS, CVS, Clear Case, J2SK/J2EE 1.2-1.4, Crystal Report 7/8.3/9/11 (with java), Business Object 11, XML, XSLT, JavaFx. Strong data engineering experience including a deep understanding of SQL and NoSQL databases and technologies related to streaming data processing like Kafka, Spark, and Confluent. Experience with Amazon Cloud Computing using AWS EC2 and Platform Services. Experience with Agile development (Scrum / Kanban) 
Experience with modern configuration management (chef, salt, ansible, puppet, terraform, atlas)
Agile Development and Management tools- Jira, Nexus, Bamboo, Jenkins, Sonar, Selenium, Bitbucket 
Strong knowledge and understanding of CI/CD processes and tools (Jenkins).   
 Strong knowledge of Shell, Python, Groovy or other programming language.
Strong prior experience using automation tools like Terraform (must), Ansible (must), Packer, SaltStack (desired).
Working knowledge of orchestrating containerized infrastructure using docker and kubernetes.
Strong Knowledge on monitoring tools like Datadog, New Relic, Zabbix, Cloudwatch, Cloudtrail, Splunk etc.
Architect systems, infrastructure and platforms using Linux and Cloud Services [Amazon Web Services]
Strong knowledge of computer network and concepts like TCP, HTTPS, UDP, DNS, Firewall etc.
Extensive knowledge in designing, deploying and supporting various cloud platforms.
Knowledge of UNIX internals and OS concepts (processes, memory management, scheduling, signal handling, filesystems, performance metrics).
An automation junkie with passion for reducing workload and bring in efficiency by code.
A hands-on programmer having skills in automation/programming languages like python, perl, java, nodejs. Youre expected to be able to read and understand code as well as develop necessary tools.
Expert level administrator of Jenkins or Hudson for managing various flows and creating process automation. Experience in Maven and Ant.  

PREVIOUS PROFESSIONAL WORK EXPERIENCE:
Total IT Professional Experience: 18 years
 
Principal Solutions Architect at Tech Mahindra
June 2016  Feb 2017
worked as a Technical Solutioning Consultant & Enterprise Architect dealing with JAVA J2EE IBM WAS Administration, Sun Solaris, SAN/NAS, Load Balancing & Clustering, Data Centres & Disaster Recovery Centres.
Contributed as a JAVA SME to SEBI Project by developing an AES Javascript encryption & decryption
Program built on top of Eclipse IDE which was meant to encrypt passwords of Login Module and which
Were subsequently consumed by a Web Service @ IDAM Backend while decrypting the same. I have also
consolidated my knowledge of JSP/Servlet/Controllers/Spring Framework & Hibernate as also the DAO/AD/
IDAM/IBM DB2 etc. in SEBI Project.
Currently working for MySD (My Service Delivery) as a Lead Designer in British Telecom BT05 Project: Jeopardy Management R45 LLD
Draft Version 0.1 prepared by me after rigorous analysis of the R45 Use Case Document & the HLD V1.0. It
may be noted that I have used TOAD Data Modeller for designing the Logical Entity Relationship Diagram
for R45 and I have customized certain Tables in tune to the requirements of the R45 by adding certain
Attributes/ removing certain unwanted Tables which do not have impact in R45 from the R44 Data Model. As
far as the documentation of LLD of R45 is concerned I have made necessary changes based on the Use Case Requirements. 
Working for a Mainframe to Java Migration Project of BT @ TechM, Mumbai.
Senior Consultant at Tata Consultancy Services
August 2013 - July 2014 (11 months)
Primarily work for RBS as Our Client in Scotland (Edinburgh & London). I am a Solution Architect as part of RBS Bankline (Corporate Banking Team).I am involved these days into High Level Designs using UML Modelling via Rational Software Architect as also into Knowledge Transition from RBS Bankline pertaining to Offhost or Java J2EE areas in RBS Client side.
Worked for Lloyds Banking Group as a Solution Architect for our Client in Scotland (Bristol, Edinburgh, London & Leeds). I am a Solution Architect as part of EAD (Enterprise Architecture & Design Team) for Insurance Sector of Lloyds. 
Am involved these days into High Level Designs using UML Modelling via Rational Software Architect.
In terms of my Knowledge purview pertaining to BFSI Domain and my contributions to Bankline (Corporate
Banking) Project I was mainly involved in Knowledge Transition & Presentations to the TCS, Infosys &
RBS Teams from UK Banking Paradigm related to Payments Bankline, Funds Transfer mechanisms  
Senior Technical Architect at Xchanging
October 2012 - April 2013 (6 months)
Strong understanding in configuring networking services like Internet, VPN & Customer gateways.
Knowledge on Direct connects Import/export services.
Working knowledge on EC2 container service and experience on Dockers.
Experience in AWS RDS for MYSQL, Oracle & Dynamo DB.
Knowledge on Developer tools like Code commit, Code Deploy & Code Pipeline.
Work experience in Chef & puppet tools for infrastructure deployment and management
Involved in the planning, design, and deployment of Cloud solutions.
Deliver design and system configuration detail information to Project Team with support documents and Q and A sessions. Should have worked on Cloud Admin.
Created a comprehensive & thoroughly researched document on the same.
XIS Workflow Presentation: Created a Technical Workflow Document on Xchanging Ins-sure Services based on collation of Information from SharePoint server and presented the same. This was an E-Commerce Project in the Insurance Domain meant for Lloyds of London Insurance Market.
Senior Technical Architect & Presales Consultant at IBM India Pvt. Ltd.
March 2010 - September 2012 (2 years 6 months)
Technical Knowledge Purview
HTML, XML, XSLT, JavaScript, Java/J2EE,
Technologies: SOA, EAI, IBM Websphere Commerce Server,Websphere Message Broker, Web Sphere MQ, Legacy Applications, Websphere Process Server, Websphere Portal Server etc.
Work Related:
Maxis is the largest Telecom giant in Malaysia with operations in Malaysia, Indonesia &
India.
Developed Strategy Reports for Wells Fargo Client from a Software & Hardware feasibility perspective .
I work for a Financial Services Sector Client in the US doing Market Reserach for them on various Market
Factors to provide them a feasability study on setting up their different branches & IT Shops worldwide. I primarily take care of APAC & Africa regions for the same.
Senior Technical Project Manager at Tata Consultancy Services
April 2009 - February 2010 (10 months)
TCS e-Serve which was previously Citigroup Global Services Ltd. Worked for Internal Citigroup
applications for TCS eServe as a Technical Architect & Evangelist. My designation was that of Senior
Project Manager. Worked with TCS eServe previously called CGSL based out of Mumbai, as a Senior
Manager (Application
 
AT&T Wireless e-Commerce Project :  Role:ATG Technical Architect
April 2008 - October 2008 (6 months)
Worked in developing ATG Dynamo & Commerce Applications for AT&T Wireless.Worked as a Technical Lead.
Technical Lead & SOA Architect at Accenture
Details: Business Domain: Online Shopping Mall Development for Mobile Phones & other
Telecom Connectivity Devices for AT&T Wireless.
 
Associate Manager- Solutions Architect at Accenture Technology Solutions
2006 - 2008 (2 years)
Worked for British Telecom Project as a Technical JAVA J2EE Architect.
Worked for EMC2 Project in Oracle Applications field in Accenture Mumbai. Worked for Barclays Project
as a Project Manager in PMO and as a Solution Architect in Barclays Technical Project @ Accenture Pune.
Also worked in AT&T Wireless Project as ATG Architect & Manager @ Accenture Bangalore.
Oracle Apps Consultant
Details: Involved for 3 months and acquired Knowledge Transfer in Oracle Apps Technical
Functionalities of System Administration. Played role as a Manager in the Project involved
in developing certain Portal concerning the Direct Express (DxP) and Channel Express (CxP)
modules of the EMC Client by means of which they are doing their Sales & Distribution of
their Products. Application was built by us using Java & J2EE Internet based Development.
Details: Developed a Telecom Billing Application (BSS & OSS) with a Team of 10 people on
Java/J2EE Apache Struts Architecture and also took some Training on BT-Chorus & Classic
modules while working as a Manager. I developed the components in Java & J2EE for Telecom
based requirements in this project. My role was that of a SOA Architect in Accenture while
working for BT. Solutions Architect at British Telecom
December 2006 - February 2007 (2 months)
Developed UML Modelling & worked on Apache Struts V1 for BT.
Senior Technical Architect & Presales Consultant at Capgemini Consulting
November 2004 - November 2005 (1 year)
e-Commerce Projects worked for:
Rockwell Automation, Netherlands
Astella's Pharmacy, Chicago, USA: This was a Clinical Trials Management System Project for Astellas Pharmacy Client developed by Capgemini Consulting. This was primarily an e-Commerce Development Project built on JAVA, J2EE & IBM Websphere Application Server.
Project: HSBCnet Role: Technical Team Leader at HSBC Global Technology India
BFSI Domain e-Commerce Projects
January 2004 - October 2005 (1 year 10 months)
Details: Environment Support for HSBC Canada: Involved with environment support work for
HSBC Canada, Vancouver in terms of acquiring knowledge about Environment Support
Activities of HSBC Globally mainly in the areas of accessing Websphere servers in
different regions. Had a team of 3 people in the Environment Support Team of DART. Also
involved in Trainings in HSBC Canada wrt HSBCnet, Personal Internet Banking 2nd generation
(P2G), Business Internet Banking 2nd generation(B2G), etc.
Show More
Skills
Others
Web Development
Networking & Security
Operating System
Database
Software Testing
Programming Language
Development Tools
Data & Analytics
Software Engineering
Graphic Design
E-Commerce