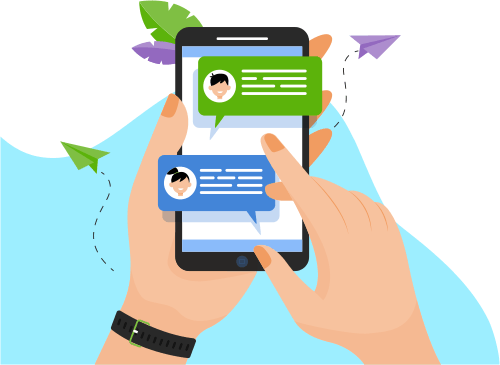 Now you can Instantly Chat with Sana!
About Me
● Around 6 years of Experience in Automation & Manual Testing. ● Currently Working with Securly Software Pvt Ltd Pune, India as a QA Engineer. ● 1.6 years of Experience as a QA Analyst in Exxat Systems Pvt Ltd Pune. ● 1.3 years of Experie... ● 1.6 years of Experience as a QA Analyst in Exxat Systems Pvt Ltd Pune. ● 1.3 years of Experience as an Analyst in Google India Pvt Ltd Hyderabad. ● Well acquainted with all phases of SDLC and STLC. ● Experience in Software testing (Manual and Automation) with solid understanding of Test Planning, Test Design, Test execution and Defect reporting. ● Strong Experience in Artificial Intelligence Testing, Automation Web Application Testing & Mobile App Testing. ● Develop and execute comprehensive workflow test plans assuring the overall quality of the product. ● Develop new testing techniques/methods; provide process improvement recommendations. ● Exposure of Agile development methodology, participates in sprint planning and collaborates with product management team. ● Experience in automated testing tools and developing automation testing framework. ● Work with cross-functional teams to ensure quality throughout the software development life cycle. ● Object Oriented languages experience: C/C++, Java and scripting languages ● Knowledge of relational DB and transactional SQL language ● Self-motivated, energetic and highly ethical in all work-related assignments thus able to immediately contribute to corporate goals and objects. ● Good written, Communication, Interpersonal skills, proven team player with an analytical mind bent to problem solving and delivering solution. ● Attended Selenium In-house Training Program in May 2016 at Google Hyderabad.
Show More
Portfolio Projects
Description
Google Maps is a web mapping application. It offers satellite imagery, street maps, real time traffic conditions and route planning .Google mapmaker allows users to collaboratively expand and update the services mapping worldwide. Google Maps provides a route planner under "Get Directions "Up to four modes of transportation is available depending on the area: driving, public transit, walking and bicycling. In combination with Google street view issues such as parking, turning lanes and one-way streets can be viewed before traveling. Responsibility: ● Created Test Plan, based on the analysis of documentation to achieve the best result. ● Analyzed requirements and developed test plans, test scenarios and test cases. ● Execute Test cases for functional, validation, end-to-end and regression testing for web application. ● Performed SQL statement for set up data and retrieved data for test. ● Analyzed application and error, Escalated issues to developers, and verified fixes. ● Provide recommendations to developers on implementing more user-friendly features.
Show More
Show Less
Description
A step is comprehensive, fully integrated clinical education management system. It includes the most comprehensive database we can build, which manages student data, clinical site data, placements, communication with students and sites, evaluations, and reporting. Because everything is in one place, communicating with clinics and students and generating reports can be done with a few clicks. Exxat steps also include a Student Portal that gives students the ability to build their own profile and access all of the information they need throughout their course of study. Our deep understanding of clinical education makes Exxat steps useful, intuitive, and flexible. The system is easily configured to your needs and is cloud-based. Exxat Plan is our curriculum mapping software. This software allows users to visualize and map course objectives and align their curriculum with accreditation requirements. Responsibility: ● Worked closely with Product Management, Development and Operations within an agile process to test new features as they are being developed. ● Planning and scheduling work to meet release schedules. ● Creation and Execution of Test Scenario & Test Cases. ● Performed functional Testing, Compatibility Testing & Regression Testing. ● Defect Reporting & Verification. ● Writing Automation script using Selenium web driver (JavaScript). ● Use of visual Studio Team services to write Test cases & Reporting Bugs. ● Member of Scrum Team communication with Product owner Developers, Business Analyst & Data Team
Show More
Show Less
Description
Securly is a cloud-based web filter, Securly develops solutions that keep kids safe & engaged online, at school, and at home. From tools that help adults create a kid-friendlier Internet, to an AI that recognizes signs of bullying and even intuits risks of self-harm, Securly is paving the way with an AI that alerts parents and counselors to instances of cyberbullying and even learns the child's habits to detect the potential for self-harm. Securly breaks new ground and innovates to meet modern problems head on. For every child that we empower to stand strong, for each kid that chooses hope over hopelessness, Securly is motivated to continue forging ahead. Responsibility: ● Analyzing the AI Engine(Algorithm) to Create Test Scenario and Test Cases. ● Practical experience with cutting edge tools for Mobile(Android/iOS)(Native/Web)Application Automation(Cross-Browser,Cross platform), Databases(mysql,Redis). ● Enhance test frameworks and develop automation tests using various automation tools. ● Help create development quality processes for a team of senior software developers to ensure products are released on schedule with a high quality bar. ● Communicating with developers on different geographical locations. ● Monitored updates of existing and new automation test suites and infrastructure. ● Analyze and verify best automation and manual test approaches and execute Smoke, Functional, Regression and Sanity testing. ● Use of JIRA to write Test Cases & Reporting Bugs.
Show More
Show Less