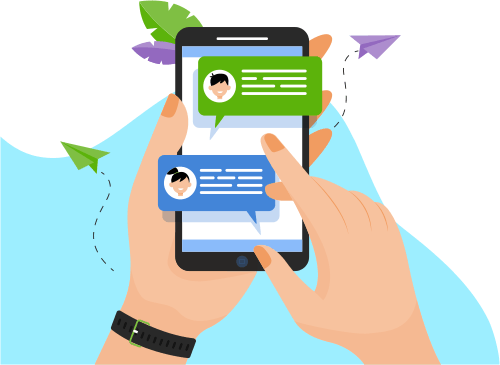 Now you can Instantly Chat with Sanchay!
About Me
Experience in both Android and iOS platform. Also worked for PWA (Progressive Web Apps).
Extensively experienced in Smoke testing, Functional testing, Integration testing, Regression testing, UAT, Usability Testing and Sanity Test

...

Experience in identifying Test scenarios & implement the Test cases by applying Test Case Design Techniques.
Knowledge in logging and tracking of defects using defect tracking tool JIRA.
To make sure that testing is well defined, planned and executed. I do this by ensuring that every phase and feature of the software is tested and that any potential issue is identified and fixed before the product goes live.
Experience in CRM Domain and Video Streaming Domain (OTT and VOD).
Having good exposure to Agile (Scrum) Methodology.
Experience in Moengage Tool used to create different types of campaign using various filters available.
Show More
Skills
Web Development
Mobile Apps
Development Tools
Software Testing
Database
Software Engineering
Others
Portfolio Projects
Description
Airtel TV offers you unlimited access to the best video-on-demand (VOD) content from around the world. Watch and stream thousands of popular movies, TV series, documentaries, sports events, skits, kids, music videos, gospel music and more from Nollywood, Bollywood, Zollywood and Hollywood (coming soon).
My roles are as belows:
Analysed and prepared Test Cases based on the Client Requirements.
Performing Functional, Integration, Regression testing of the application at different levels.
Prepare report for each of the Bugs to report it to the developers and perform re-testing on the same after issues are fixed.
Working closely with the Developers & Project Managers to get updates and resolve the defects.
Tested the application in different environment (Staging and Production) for Android and iOS devices.
Involved in testing all the scenarios at Database and User level.
Interacting with BA to better understand the customer requirements.
Managing the contents using the CMS (Content Management System) provided by the Content Providers (Vendors).
Creating and modifying the existing test scripts based on the project change.
Show More
Show Less