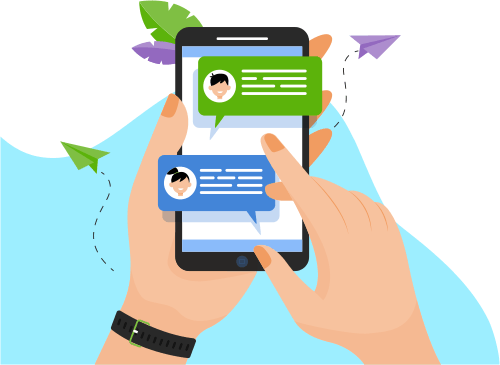 Now you can Instantly Chat with Ravi!
About Me
9+ years of Total experience in Software Testing, Expertise in Web based and Client server application testing.
Excellent skills in Manual Testing.
8 Months of AUTO-IT Experience.

...

8 Months of AUTO-IT Experience.
Performed UAT, SIT, Regression and various form level testing for various client types.
Sound knowledge of the EDD depending upon the client type.
Possess very good knowledge of KYC rules with regards to global AML policies.
Worked on 2DO and NON2DO activities for CITIKYC
Prepared PRB, BSM, CR/SI based on the FRD.
Sound knowledge of the workflow of all the AML RegRules met during form level testing.
Handled Regression Testing and Integration Testing individually.
Worked on Windows-based touch screen applications that manage all the aspects of the convenience store business called as "Passport" is a Point of Sale System.
The standard system supports up to 5 POS registers with support for additional workstations as needed involved in requirement definition and analysis, estimation, design and implementation, Unit and Integration testing of features, enhancements and bugs being fixed.
Perform Testing on Release and Test Builds.
Writing test scripts using AUTO-IT tool for regression test suite.
Worked on different payment card like Mastercard, VISA, AMEX.
Have sound knowledge of handling card transactions and testing it end to end.
Have performed card transaction testing using Forensic tool.
Expertise in QTP and AUTO-IT testing tool.
Proficient in VB Scripting.
Exposure to all stages of Software Development Life Cycle, sound understanding of Testing concepts, Process and Methodologies.
Knowledge of Agile methodology.

 

 

Experience in developing Test Plan.
Experience in UI Testing, Functionality, Integration, System and Regression Testing.
Expertise in designing, executing test case, using Test tools and Tracking defects.
Exposure in preparing and maintaining test documents like Test cases, Test Plan documents, Traceability Matrix, Test Report and Test Closure document.
Involved in writing test case and executing the test cases.
Possess very good knowledge on HP Quality Centre, JIRA, TEST-LINK & CQ.
Possess very good knowledge on SQL.
Good knowledge on Defect Tracking and Software Reviews.
Excellent communication and technical skills.
Good Initiator in the team. Ability to quickly master new concepts, applications. Flexible to adapt to any new environment.
Show More
Skills
Web Development
Programming Language
Software Testing
Development Tools
Mobile Apps
Database
Others