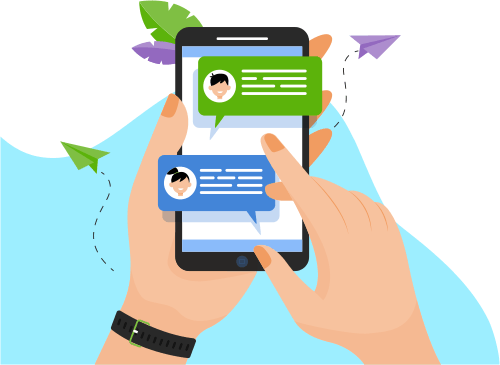 Now you can Instantly Chat with Mauricio!
About Me
I have over 6+ years of experience in developing wide range of mobile applications and websites and I am well versed in React.js, React native,Ionic(1,2,3,4), AngularJS/ Angular (2&4&5&6&7&8), Firebase. Also I am  a senior Web & Mobile developer ...c(1,2,3,4), AngularJS/ Angular (2&4&5&6&7&8), Firebase. Also I am  a senior Web & Mobile developer I love programming, especially recent hybrid development with React Native & Ionic(1/2/3)frameworks. Firebase Server functions and data storage are big plus. While concentrating on constructing a resilient, structured, reusable, and user-friendly code, my main goal is to professionally provide exceptional service with accuracy spending only the shortest period of time possible. I've completed React Native & Ionic apps successfully and publish them to App Store and Google Play Store. Excellent at developing and maintaining mobile and web applications.
Main Expertise;
-Strong experience with React React Native and Ionic Framework, Firebase.
- Front End(Mobile / Web):
  *Angular/AngularJS, VueJs, React.js/Redux, Javascript, jQuery,
  *HTML5,CSS3, Typescript,  Bootstrap, Ionic,  Swift
- Back End: AWS, Node,Firebase, PostgreSQL,  MySQL,MongoDB,PHP, and others
- Mobile development: Hybrid (React-Native, Ionic, Cordova,   PhoneGap), Native iOS(Swift, Objective-C) and Android SDK
- Payment gateway integration: PayPal standard checkout,   PayPal adaptive payments, PayFlow Pro, Stripe, Amazon and others
- Github, Trello, Jira, Assana
- Software Development Methodology: Agile/Scrum software   development,MVP(Minimum Viable Product), TDD(Test Driven Development)
I am an independent full time freelancer and actively lookig for a job. I am looking forward to working with you on your mobile or web project. If you have any projects that require these skills, please give me and I will make it successfully. Thank you for reviewing my overview.
Show More
Skills
Web Development
Software Testing
Programming Language
Database
Development Tools
Others