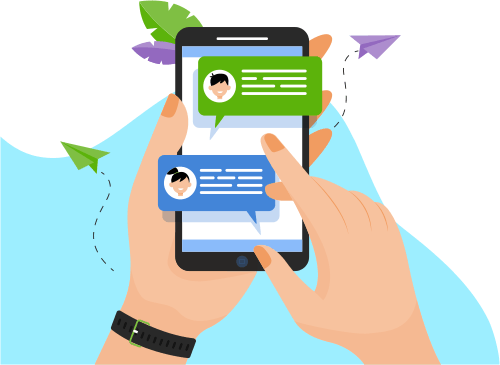 Now you can Instantly Chat with James!
About Me
Hi, I  have over 6 years of web application development experience. My primary skill is Javascript and PHP frameworks development but I consider myself to be a full-stack developer. Because I have hands-on experience in backend, database and mob...myself to be a full-stack developer. Because I have hands-on experience in backend, database and mobile, desktop app developent as well.
My past experience and strengths are:
-Front end development
AngularJS, Angular 2,4,5,6,7,8, Ngrx, Rxjs, Angular Materials, React / Redux / React hooks, Storybook, Gatsby, Vue / Vuex
HTML5/CSS3/jQuery/Bootstrap/Javascript/SASS/LESS
-Back end development
C# / ASP.NET / ASP.NET MVC / Entity framework
Node/Express/Meteor, PHP/Symfony/Laravel/Wordpress, Python / Django / Flask
- Database
MySQL / MongoDB / PostgreSQL / DynamoDB / Redis
- Mobile and Desktop App
Ionic, ElectronJS, React native, Expo, Xamarin, Flutter, Swift
- Cloud Hosting Server
Firebase, Google Cloud Platform, Azure, Heroku, AWS(EC2, S3, Lambda, Cognito)
- Unit Test
Jasmine, Karma, Mocha
- The others
Git, Bitbucket, Asana, Stripe API, Trello, Jira, Golang, Docker, GraphQL, MEAN, MERN
Webpack / Gulp / Grunt / Bower / NPM
I am fluent in English and good communicator so understand client's requirements quickly and correctly.  Also, I am perfect fit for working as team member because I have rich experience in working as team member on many projects and I keep excellent relationship with the client and team members. I always work on client's time zone so no worries about different time zone with you.
Feel free to contact me anytime if you need my help. As a full-time freelancer, I can devote full time for your project and help you reach your online goals. It's my pleasure.
Looking for working with you soon.
Regards.
James.
Show More
Portfolio Projects
Company
Hotel Booking website
Role
Full-Stack Developer
100000

USD / Year

(Expecting)
Verifications
Profile Verified

Phone Verified
Available Timezones
Eastern Daylight [UTC -4]

Eastern European [UTC +2]

China (West) [UTC +6]

Australian EDT [UTC +11]

Central Daylight [UTC -5]

Mountain Daylight [UTC -6]

Pacific Daylight [UTC -7]

Eastern EST [UTC +3]