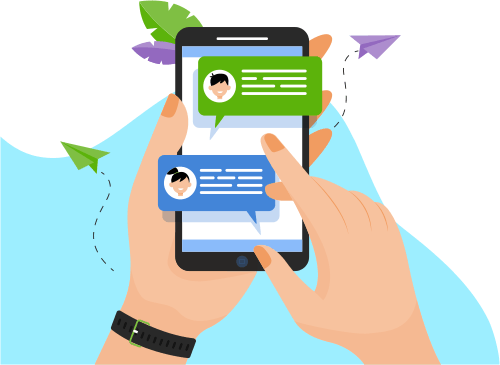 Now you can Instantly Chat with Mahendra!
About Me
 Dear Employer,
Myself Amara Mahendra worked as Manual, Automation and Unit Tester in an MNC IT Company.
 Iam able to relocate and can immediately join for this position.
With my skill set and competencies I am more able ...d can immediately join for this position.
With my skill set and competencies I am more able to write several test cases manually and testing the functionality in e -commerce and glass Industry products. 
I'm able to increase the quality growth rate by 50 - 80 % in my company.
In 6 years 5 months of my experience, I learnt how to approach a project, guide the team, ensure the specification from the clients, 
deliver the valuable quality in a timely manner.
Iam good in Validation Testing, Negative Testing, Functional Testing, Compatability Testing, Cross Browser Testing,Regression Testing, 
UI/UX Testing,System Testing, End to End Testing,User Acceptance Testing,Web Testing and Mobile Testing.
I can test with android,IOS ,windows devices with different Web browsers and Mobile apps as well.
In my free time worked as a Freelancer in Upwork for web and mobile applications in Banking Industry(WU), Health Industry(Cerascreen), 
Artificial Intelligence(Text Pert), Abc group(e commerce), Social Websites like Facebook,YouTube,Food Delivery App(Careem),Trading(Send Gold App) and Amazon app.
Note :My strongest part is thinking innovative and finding the issues in an user prespective way.

Kindly go through below the shared links of some sample Test Cases,Test Plan and Bug Report:
https://drive.google.com/drive/folders/1RUqmpfjdgQQtMGnckArR_EVWKtZhjIip?usp=sharing
https://docs.google.com/spreadsheets/d/1mrjUfo_zW6iqEVmjbpeOlqoRJ-Pl96U2_Wiq999AFro/edit#gid=0
https://docs.google.com/spreadsheets/d/1CQEAUAQlInXGzfYlSIp6hnLGWiCKSTWtpdf2Bw7xgx4/edit#gid=0
https://drive.google.com/drive/u/0/folders/1AFrhdsBtV7pDIz5xk9CyKYBG1o_Ha5Kh
https://docs.google.com/spreadsheets/d/1I1xnkN3C5CVAL90-ox5BHO72H0U0BrHspKpHnwM7egU/edit#gid=0
https://drive.google.com/file/d/1SXlauO-6R1YPs_y9yPYNc6o3hH7Qg4UL/view?usp=sharings
Automation Testing in Katalon Studio
https://github.com/amaramahendra/katalon-git.git

Thanks and Regards,
A.Mahendra.
Show More
Skills
Software Testing
Programming Language
Database
E-Commerce
Development Tools
Web Development
Operating System
Others
Graphic Design
Portfolio Projects
Company
Artificial Intelligence
Description
1) To Prepare Test Plans, Test cases and bug report.
2) To Test Functionality, Compatability,UI/UX Testing,Regression Testing and ReTesting.
3) AIME is an artifical Image it will ask set of Questions to validate mindset of human problems.
4) Validation of Registration page,Email links and subscription.
Show More
Show Less
Company
Mobile App Tester
Description
1) To Test the app in different devices like android and iphone devices.
2) To Test the screens in different mode(Portrait and landscape)
3) Transactions of Purchasing and selling gold.
4) Duration Time taken for the process amount sent and received.
5) Exchange rate varies with different countries.
Show More
Show Less
Company
Web and Mobile Tester
Description
1) Understanding the requirements and functionality of product.
2) Writing the testcases in an excel sheet .
3) Updating the issues time to time to the developers.
4) Whether the issues are fixed or not and whether its updated in tracking tools like Mantis and Jira.
5) Team Discussion with Developers(Scrum Meetings).
6) After fixing the issues from the development side, Whether existing functionality is affected for the current solution or new issues has been found to 
cross check with in the team.
7) Feedback from the Customers or Clients what is the quality rate of current product?.
 
Show More
Show Less