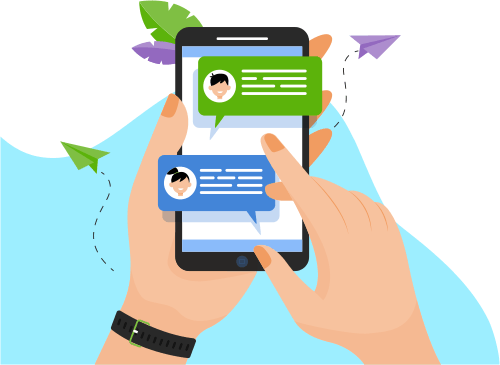 Now you can Instantly Chat with Rahul!
About Me
Professional Summary
· Currently working as QA Engineer at United Language Group.
· 3.8+ Years of experience in the area of <...ge Group.
· 3.8+ Years of experience in the area of Software Testing (Manual and Automation) at Cognizant Technology Solution.
· Expertise in Understanding and Analyzing Test Requirements, Tracking changes and Maintenance of Test Requirements.
· Proficient in devising all the artifacts of testing such as Test Scenarios, Test Cases, Defect Reports and Test Summary Report.
· Well acquainted with all phases of Software Development Lifecycle (SDLC) and Software Testing Lifecycle (STLC).
· Strong experience in the Retail, HealthCare and Banking domain.
· Strong experience in Siebel and Salesforce CRM applications.
Experience with Waterfall and Agile software development (Scrum) process.
Technical Skills
· Strong experience of different Testing Methodologies like E2E Testing, Functional Testing, Acceptance Testing, Regression Testing, Smoke Testing, Sanity Testing, Black Box Testing.
· Strong experience as a QA in Salesforce.com CRM application, mainly with Leads, Contacts, Accounts, Cases, Campaigns, Opportunities, Orders and Services entities
· Experience on Salesforce Sales Cloud, Service Cloud, Customer Communities and Chatter.
· Strong experience as a QA in Siebel CRM application like Marketing, Account, Opportunity, Contact, Asset, Product, Pricing and Order Management modules.
· Strong experience in JIRA and HP-ALM Test/Defect Management Tools.
· Experience in Test Automation using UFT (Formerly QTP) and Selenium Tools.
· Experience in Automating Web Application Testing using Selenium WebDriver using Java Programming with BDD(Cucumber) frameworks.
Show More
Skills
Programming Language
Web Development
Software Engineering
Development Tools
Software Testing
Graphic Design
Database
Operating System
Networking & Security
Others
Mobile Apps
Portfolio Projects
Company
: Johnson & Johnson (Healthcare)
Description
Johnson & Johnson is standardizing and optimizing the process and tools used to schedule Biosense Webster Clinical Account Specialists (CASs) to participate in Carto procedures.  The enhanced CartoDay tool will be designed to accommodate the needs of internal and external users, increase scheduling efficiency, reduce over and under booking, and provide robust tracking, reporting, and forecasting capabilities. Project is to provide FSL (Field Service Lightning) solution to the current flow of the client's application. It offered as a standalone solution for client providing Core FSL features, Schedule and Optimize workflow and a mobile app for the on field workforce.
Show More
Show Less
Company
Oppenheimer Funds (Banking)
Description
Oppforce Lightning Migration: Project is to migrate functionalities and objects from Salesforce Classic to Salesforce Lightning version. It includes End to End testing of different functionalities across all objects and views.
Distribution Mobile Testing: Project is to design and develop a salesforce mobile application consisting of different functionalities of salesforce lightning webpage. It also includes mobile testing of the developed application across all screens and tabs.
Application Enhancement: Providing highly parameterized support to constantly changing customer and regulatory requirements on the webpage as well as the mobile application. It also includes banking solution providing a single unified view of the corporate banking relationships across asset and liability products, limits, trade finance and cash management.
Data Migration Testing: Data were migrated(integrated) from old application (legacy system) to new/upgraded application. Testing ensured that all the specified functional and non-functional aspects of the application are met post-migration with data integrity and no loss of data.
Show More
Show Less
Description
Application Enhancement: Providing customer support by implementing One PepsiCo solution to harmonize sales, marketing and customer service processes to maximize sales, marketing and services.
Database Upgradation: Performance improvement areas in the Pepsi Direct Siebel application and requested to implement the data purge and clean-up changes. This was achieved by the Oracle 12C Database upgrade of the Pepsi Direct/Siebel database and implementing some of Oracle Recommendation
Show More
Show Less