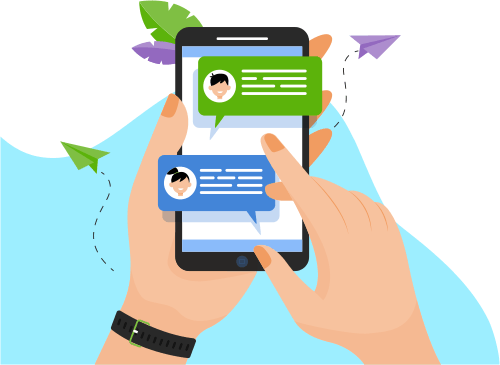 Now you can Instantly Chat with Ambily!
About Me
Dear Sir/Madam,
As a skilled and highly educated professional QA with 4.5 years(3 years in Manual Testing and 1.8 in Automation) of experience testing Web-based applications and Mobile applications, I am confident of my ability to make a s...nce testing Web-based applications and Mobile applications, I am confident of my ability to make a significant contribution to your organization.
My professional experience includes analyzing the business requirements, creating test scenarios, test scripts and executing tests to identify bugs in new software.
The following are some highlights of my qualifications and experience:
Experienced all phases of software development life cycle and testing methodologies.
Used knowledge of Mantis, Basecamp, Trello, Postman, Jmeter, JIRA, Slack, Java, Selenium, Help authorize tools, Balsamic Mock-up, and Test techniques
Possess good oral and written communication skills in both technical and client-facing situations.
I excel at:
Ø Testcase Preparation
Ø Tracebility Matrix
Ø Test report
Ø Retesting and Regression testing
Ø Functionality Testing (Selenium and java)
Ø API Testing ( Postman, Jmeter)
Ø Performance Testing(Jmeter- entry level testng)
Ø Mobile Application Testing( Appium, Appium IDE using seetest- Entry level)
Ø Security Testing (ZAP- entry level)
Please review my attached resume for additional details regarding my expertise and career achievements. I will follow up to request an appointment to discuss how my experience and background meet your needs.
Thank you for your consideration.
                                                                                                                        Sincerely
                                                                                                                        Ambily Jithin
Show More
Skills
Software Testing
Others
Development Tools
Web Development
Programming Language
Database
Software Engineering
Graphic Design
Portfolio Projects
Company
ApartmnetTrends.com
Description
ApartmentTrends.com has providing the most comprehensive data and analysis of the greater Austin and San Antonio multi-family housing markets since 1994.
ApartmentTrends.com updates its essential criteria as its researchers harvest the data daily and that information is rolled into quarterly reports enhanced by invaluable historical perspectives.
Data is inclusive of properties with 50 or more units in the following property types:
 Conventional/Market Rate Housing
 Student/Leased by the Bed Housing
 Affordable/Tax Credit Housing
 Senior Living Communities
Show More
Show Less
Description
MyTAG provides trusted proof of presence, proof of compliance and security solutions to safeguard people, property and assets.
Lots sub project are there
- DeadZone
-ETHOS
-Postroom
Show More
Show Less