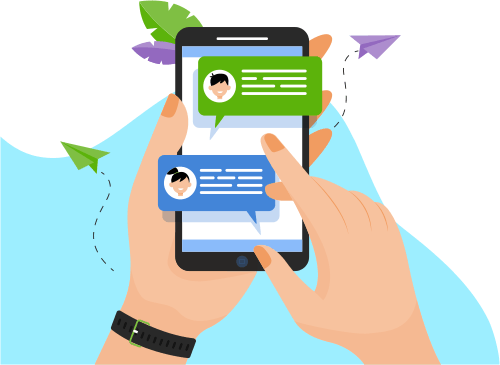 Now you can Instantly Chat with Anirban!
About Me
15+ years of CRM experience in Salesforce and Siebel CRM platform.
6+ years of experience in Project Management, leading, guiding and mentoring team members.
2.5+ years of experience in DevOps Consulting including pre-sa

...

2.5+ years of experience in DevOps Consulting including pre-sales,product demo, Performance Indicator -KPI's, Implementing and delivery as a part of DevOps CoE.
4.5+ years of Salesforce experience in design, development & implementation.
Experience in implementing the process from project initiation, scope, resource planning, agile development, change management through till Production release.
Implemented projects on agile methodology using JIRA/VersionOne/Agile Accelerator for Salesforce implementation and development projects delivery.
Responsible for risk management, issue management, status reporting, project kickoffs and reporting to the senior team management and also to Client.
Lead technical requirement sessions (daily SCRUM call) to Identify client requirements.
Participated in responding RFP's,RFQ's and experience in designing new proposals.
Involved in requirement gathering, analyzing, development of various functionality using configuration and customization for CRM application as per Client application requirement.
Implementation of field service, service cloud and sales cloud modules.
Experience in SFDC configuration including Approval process, Validation rules, Assignment rules, Flows & Process Builder.
Experience in SFDC configuration & customization, Apex Programming & Visualforce Pages.
Specialized in Build and Release Engineering, Experience in implementing DevOps Process for muliti-vendor project release.
Active member of DevOps (CoE) group supporting in implementation, Release Management Process, migration planning as a DevOps SME for multiple projects simultaneously.
Experience in managing software build practice,setting up Continuous Integration (CI) and deployment of code in pre-production Orgs.
Implementing Design Document, Architecture Diagram, Deployment Document, Change Log, Training Document, Risk Log, Defect Log and Business Blue Print.
Experience in providing project Demo to Clients/Customer and Product Training to End Users
Configuration, Integration, implementation and set up the Siebel Environments.
Involved in Siebel application Production support activity like system monitoring, Performance tuning, system administration, user administration, code migration, debugging, issue fix for mission critical application.
Participated in testing includes integration testing, Performance testing, Load Testing and Manual testing. Defects logging and providing remedy. Solving user queries and providing resolution.
Show More
Skills
Web Development
Others
Database
Programming Language
Development Tools