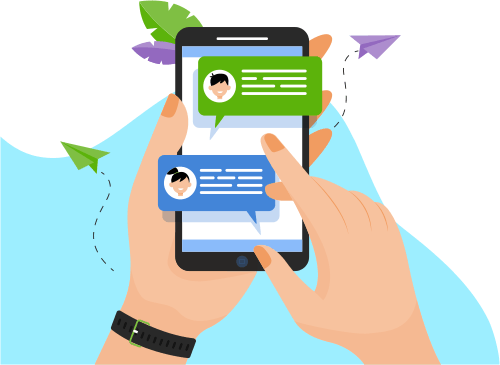 Now you can Instantly Chat with Vijay kumar!
About Me
Introduction:
I am a seasoned Operations and Functional Specialist, go-getter, and communicator. Over the course of my career, I have developed a passion for improving processes, managing business efficiency through metrics, and leading succes... a passion for improving processes, managing business efficiency through metrics, and leading successful cross-functional team projects.
I am an active person, learn by getting directly involved and doing the work. I thrive to resolve the root cause of issues and remove the "band-aid "methods.
Hold valid B1/B2 USA VISA and actively participated in project transition to Infosys BPM when VERITAS spun off from Symantec.
Competent professional with over 13+ years of rich experience in New Product Introduction, Product Release Management, Software Configuration and Order Management on Software Products. Collaborate with Cross-functional teams on various projects. Worked as a Shift Manager in Shared Service Centre.
Sr Product Release Management Specialist
> Plan, schedule and host regular triage meetings with cross functional teams in different time zones
>Partnered effectively with a variety of cross-functional teams including Product Management, Sales, Finance, Engineering, IT, GTM Operations, Pricing Strategy to tackle complex problems in different areas of the business.
> Conducting Release Readiness reviews, milestone reviews, and business Go/No-Go reviews.
>Update Descriptive Flexfields (DFF) with right product attributes like Model, Platform, Support type, User Bands, Discounts, Brand, EOL, etc.
> Performing Weekly Release Reporting and conducting Release Readiness and Milestone Reviews.
> Maintaining a release repository and manage key information such as build and release procedures, dependencies.
> Ensure timely release of the software by configuring various product types and sub-types, Revenue, Sales and COGs account details for accurate revenue distribution.
> Organize the User Acceptance tests, fix issues raised, sendchannel notifications and release product.
> Gained sound knowledge on Product Catalog and Features configuration in all environments (PROD, UAT, QTRUAT & STAGE) for ZUORA releases.
> Known for building dashboards and tracking metrics of releases in JIRA and Confluence. > Maintain release repository of the documents and publish contacts.
Show More
Skills
Others
Web Development
Development Tools
Operating System
Programming Language
Software Testing
Graphic Design