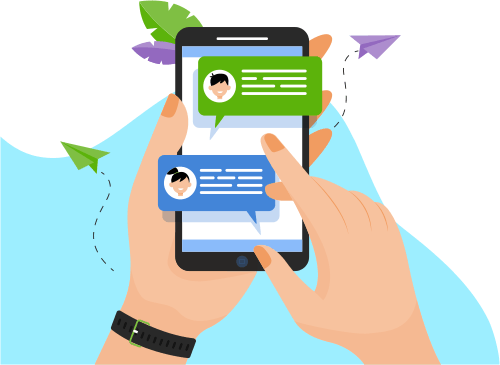 Now you can Instantly Chat with Santosh!
About Me
A performance-driven IT delivery management professional with strong technical background and 17 years' experience working across multiple countries, cultures, technologies and industries. Strong record of accomplishment in prog...s multiple countries, cultures, technologies and industries. Strong record of accomplishment in program delivery from both execution and stakeholder management perspective by driving business initiatives that exceed operational performance targets while gaining exposure to the implementation and monitoring of effective project management principles, methodologies, tools, and techniques including full life-cycle planning, implementation, budgeting and control to manage large operations programs. Seeking a challenging role of enabling value co-creation by facilitating customer-focused outcome and hence providing business growth to the organization.
Domain experience: Travel and Transportation (Airline & Metro Trains/Trams/Bus), Logistics, Manufacturing, HR (resource recruitment and deployment management).
Associated with reputed clients based in Australia, USA, UK, Thailand and Hong Kong. Onsite Exposure: Approx. 4 years.
Expertise in implementing Agile, Traditional, ITIL, and Lean methodologies for delivering custom software, managed service contracts, migration and upgrades (technology & middleware), and systems integration programs using multiple technologies (.NET, Java, Mobile Apps, Middleware, BI). Experienced in simultaneously managing multi-projects, multi-clients that are multi-located.
Program / Project Management: Worked as Scrum Master for custom projects, Delivery Manager for business campaign programs, Service Delivery Lead for Managed Services Contracts, PMO for offshore delivery center (ODC) and managing IT transformation programs of rebuilding the corporate IT systems.
Accountable for managing the pre-sales process by active involvement in understanding the high-level requirements mentioned in RFP, coordinating with clients in query resolution, estimating and analyzing the ROI of the project through Cost-Benefit Analysis, proposal submission, presenting the RFP response, defending the bid and contract processing.
Delivered technology solutions and presented IT technology roadmaps to C-level stakeholders for various business initiative and campaigns.
Technical Experience: An enthusiastic problem solver with good programming, system analysis and designing experience in developing the web and mobile based applications using Java / J2EE, ASP.NET Core / Web APIs, Angular, UML frameworks.
Delivery Transformation - Responsible for development, integration, rollout, training and sustenance of organizational IT systems that is supporting the delivery framework improvements as suggested by McKinsey & Company.
Recruitment Management – Driving the resourcing plan, preparing the job description for technical / functional / manager positions, participation in shortlisting, evaluation and onboarding process of the candidates. Have been an active member of technical panel for evaluating candidates during multiple various organizational recruitment drives throughout the location.
Worked as an ICT Operations Manager in a multi-sourced IT environment with focus on driving performance and service improvements through an application of contractual SLA.
Accountable for the delivery of active engagement with stakeholders and participating in planning and prioritization, thus improving the adaptability to new demands and the ability to make data-driven business trade-offs.
Strategizing, planning and implementation of continuous service improvement to improve the quality of service delivery, and hence system stability and customer satisfaction.
Management of quality assurance, implementing right quality control processes and tools, for ensuring quality standards are achieved for the program. Ensuring the Quality Standards compliance for an ODC: ISO, CMMI, and Lean Six Sigma.
Show More