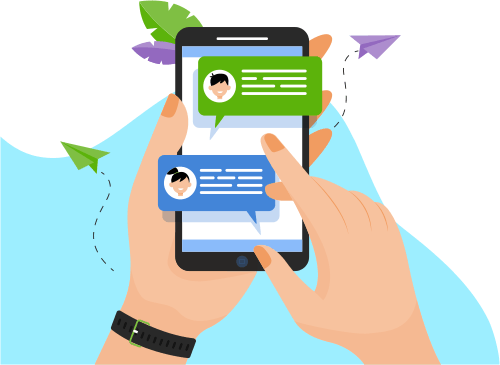 Now you can Instantly Chat with Richa!
About Me
With a Master's degree in Computer Application and I have hands-on experience in developing web applications on Core PHP, PHP Frameworks (CodeIgniter, Laravel, Cake PHP), MySQL, jQuery, AJAX, React, Node JS. I have a deep understanding of prog...gniter, Laravel, Cake PHP), MySQL, jQuery, AJAX, React, Node JS. I have a deep understanding of programming, and I have worked in the field before for over one year 10 month of experience at Indev Consultancy Pvt. Ltd. and worked with NIC (National Informatics System) for Support to deliver Training Dashboard named Swachh Bharat Mission (Gramin). The website for this dashboard is https://watersanitationlearning.gov.in. another project named TenderCities (https://tendercities.com), Tour And travels(http://demo.peacetravelsindia.com/) where I had used Laravel Framework For Backend and Frontend. I am currently working with Map out private limited from July 2020.
I am responsible for managing back-end and front-end services and the interchange of data between the server and the users. My primary focus will be the development of all server-side logic, definition and maintenance of the central database, and ensuring high performance and responsiveness to requests from the front-end. I am also responsible for integrating the front-end elements into the application. I have good understanding of front-end technologies as well.
Show More
Skills
Web Development
Programming Language
Software Testing
Development Tools
Others
Database
Operating System
Software Engineering
Portfolio Projects
Role
Full-Stack Developer
Description
One stop solution for all your business needs. In this, Tender cities offers users business opportunities catering their business needs. We have designed WhatsApp alerts once the user become our registered user. Along, the user will be kept updated with calls and emails lined up with their business interests.
When the user become our registered user, we reward the user by giving access to even more information with no strings attached. Our registered users get access to the information of the funding agency.
Show More
Show Less
Role
Full-Stack Developer
Description
Knowledgly bring a different approach to career guidance by directly connecting you with college students, recent graduates and experienced professionals from various fields of education, so you can explore different careers and find what sparks your curiosity.
Show More
Show Less