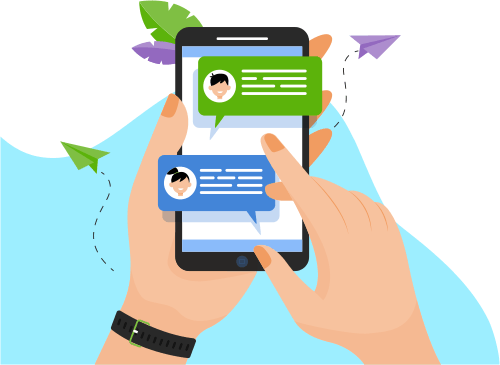 Now you can Instantly Chat with Dipesh!
About Me
:: Summary of Qualifications::
• Over 2 years of experience web application developer.
• Well versed to work with Agile and Scrum methodology along with TDD approach and MVC pattern to devise software.
• Experience with serve...ethodology along with TDD approach and MVC pattern to devise software.
• Experience with server-side development using JAVA, PHP, ASP.NET, C#, C++, Python and Bash Scripting to validate the request and respond accordingly.
• Accountable exposure to different front-end technologies including HTML5, CSS3, JavaScript, XML, AngularJS and VueJS to carve responsive and remarkable user interface.
• A strong command over database software such as SQL Server, Oracle, MySql and Google Firebase for storing and retrieving data in structured form also capable to program PL / SQL for backend programming.
• Proficient in Junit, Unit Testing, Code Refactoring and Optimization to minimize bugs and improve product quality.
• Hands-on experience on Application servers and Cloud platforms including Apache Tomcat, Amazon Web Services, Microsoft Azure, DigitalOcean and SaaS environment to deploy and manage web applications.
• Familiarity with automation, package distribution tools and libraries including Git, JIRA, Confluence, BitButcket, Trello, NPM, Docker and Composer.
• Strive to learn new skills to keep pace with emerging technologies and latest trends.
Action-oriented, Outcome focused as well as an ability to work independently or as a collaborative team player as demonstrated at Hackathon.
 
Show More
Skills
Web Development
Software Testing
Programming Language
Networking & Security
Others
Database
Development Tools
Data & Analytics
Software Engineering
Operating System
Graphic Design
Portfolio Projects
Role
Full-Stack Developer
Description
● Redevelop entire website of winters tools-to-go within 2 months.
● Redesign the front-end of the website and also provided the admin portal to it.
● Design and Developed 4 languages support database.
Show More
Show Less
Role
Full-Stack Developer
Description
It is a self-governance / directional tool for students and professional which helps guides
them to prepare for interviews.
● Designed entire database eco-system for the app by MongoDB.
● Developed RESTful APIs to establish communication between database
application using NodeJS.
Show More
Show Less