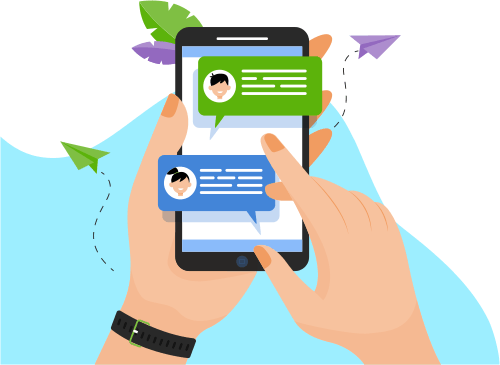 Now you can Instantly Chat with Prashant!
About Me
My education and experience during Bachelor's in Information Technology and now Master's in Interaction Design, have equipped me with a broad range of expertise in disciplines that closely parallel the requirements of a UX Designer's P...ad range of expertise in disciplines that closely parallel the requirements of a UX Designer's Position. While my profile provides a good overview of my strengths and achievements, I have also listed some of the specific requirements for the position and my applicable skills.
You might Require: ​Programming skills/knowledge for pairing with Engineers to brainstorm and come up with Design solutions
I offer: ​Proficiency in a majority of those languages, as well as enthusiasm for learning new (Lingo) programming tools and applications.
You might Require: ​Knowledge of methods for gathering and analyzing UX Research data
I offer: ​Knowledge of methods like Quantitative Usability Testing (Benchmarking), Web Analytics (or App Analytics), A/B Testing or Multivariate Testing, Card Sorting, Tree Testing, Surveys or Questionnaires, Clustering Qualitative Comments, Desirability Studies, Eye-tracking Testing
You might Require: ​Evidence of research participation and independent work.
I offer:​ In addition to executing individual research projects, I have collaborated on diverse teams, including teams that interacted virtually (N​ ews24 web applications​ and at N​ aukri.com (InfoEdge India Ltd.)
I am confident my enthusiasm, drive and relevant experience would make me a great fit for any organisation.
I am also convinced that my UnderGrad background would be a great asset for the UX Domain. I would also be interested in being considered for projects pertaining to the domains like ​Technology for Emerging Markets, Human Experience & Design ​and ​Data Management, Analysis and Visualization Groups.
Show More
Skills
Web Development
Software Engineering
Graphic Design
Others
Software Testing
Portfolio Projects
Company
Cohez Smart Car Dashboard - NASSCOM NIPP Challenge 2020 Winners
Role
UI AND UX Graphic Designer
Description
Cohez Dashboard that crafts an experience that puts relationships, conviviality and good moodat the heart of every smart car. Cohez aims at changing the perception "Longer journies mean unplayful and under-utilised time".
Show More
Show Less
Company
Referral Tool Experience Design | Naukri.com - UI UX
Role
UI AND UX Graphic Designer
Description
This is a documentation of the work done over a 45-day internship in an Experience Designer's capacity at InfoEdge India Ltd. (Naukri.com), where I worked on the Referral Tools being used in Naukri.com and other notable organisations to identify Gaps in the existing UX to come up with a standard industry grade Referral Tool to make hiring smart, efficient and profitable. Key Fields: Interaction Design, Experience Design, Web Design, App Design
Show More
Show Less