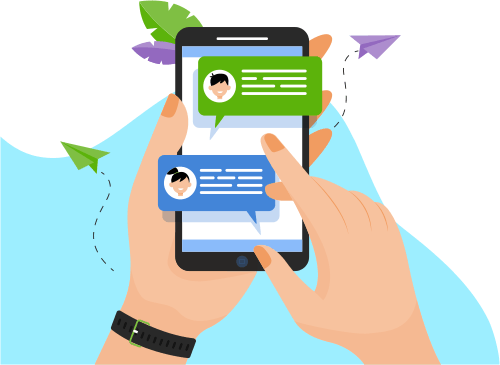 Now you can Instantly Chat with Chinmay!
About Me
Hello,
Thanks for viewing my profile.
I am a freelance scrum master, program and project manager.
I have worked with MNCs and have supported many Fortune 500 Clients to shape their IT Deliveries.
Below ar...with MNCs and have supported many Fortune 500 Clients to shape their IT Deliveries.
Below are my certifications:
Certified Scrum Master
Certified Scrum Coach
Certified ITIL Service Manager
Diploma in Cyber Crime with Forensic Science
Below are my strength areas:
Strategic Leadership and Execution
Process Automations with Robotics
ROI Analysis with Retrenchment Processes
Technology Change Management and Transformation Processes (ITIL)
Client Retention and Portfolio Management
Team Building, Coaching and Mentoring
Cost Estimation, Budget and Expanse Control Strategies
GO Digital and Transformational Strategies
Program and Project Management (Scrum, Prince2 and PMBOK processes)
Staff Recruitment, Attrition Ratios and Retention handling 
Business Continuity Plans and Risk Assessment
Persuasive Acumen and Goodwill Enhancements
Risk Coverage WRT Agile Decisions
Vendor, Business & Stakeholder Management
Innovation and Renovation Programs
I have worked with below domains
Health Care
Pharma
Oil Gas and Power
FMCG
Insurance
Fashion
I have a stronghold in the areas of
• E-Commerce: Magento and WordPress
• Robotics Processing Automation using Blueprism, AA and third-party tools 
• PHP, JAVA, .NET, UI/UX Development and Design, WordPress and Many more technologies
• Client and Customer facing roles along with Service Industry.
• SAP Netweaver Solution Architect and later worked as Project Manager
In my 12+ years of professional work experience, I have worked with MNC's like Accenture, TCS, Adani Group, Deloitte, IBM as a permanent and contract assignment work. Technically, I hold a Master of Computer Application Degree and a Bachelor degree in Accounting and Management which makes me a great program manager. I have handled the project portfolio from $500K to $6.5M in my recent past.
I can help you drive your project and make your IT profitable by giving valuable suggestion. I sincerely thanks for reading my profile.
Expecting a revert.
Regards,
Chinmay Joshi
Show More
Skills
Graphic Design
Software Testing
Programming Language
Web Development
Development Tools
Database
Others
E-Commerce
Mobile Apps
Networking & Security
Software Engineering
Operating System
Data & Analytics