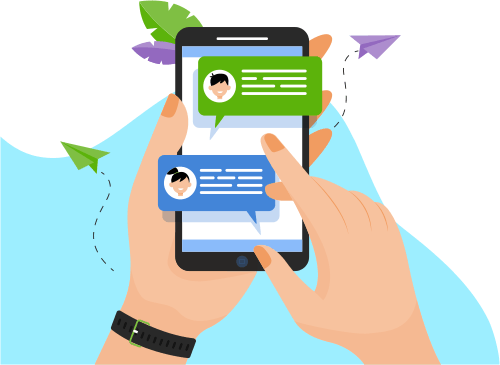 Now you can Instantly Chat with Manoj!
About Me
Experienced SAP Calliduscloud Certified and IBM ICM developer with a demonstrated history of working in TMT, consumer Electronics consulting client industries. Also, Anaplan model builder certified. Completed 2 levels of certification in Anaplan.<... industries. Also, Anaplan model builder certified. Completed 2 levels of certification in Anaplan.
Show More
Skills
Web Development
Database
Operating System
Portfolio Projects
Company
Custom Apps – Callidus Cloud Implementation
Role
Project Manager (Team Lead)
Description
Deliver CallidusCloud project for all Homes Products end-to-end. Work with vendor stakeholders, train the business users on CallidusCloud from administration perspective and partnering to support the monthly Callidus Cloud System production processes, successful generation of pay files, reconciling commissions and management of commission statements.
Design Compensation plans, Setup Calendar, streamline sales admin operations and drive the Sales performance Management in the CallidusCloud.
Migrated the code end-to-end to Prod by lower instances and worked in setting up production.
Actively involved in loading Transactions/Classification Data and Rule elements data through Commissions Data loader, since it was on HANA platform.
Manage Hypercare operations, backlogs and streamlined the Callidus payouts.
Transitioned the knowledge on CallidusCloud to other Sales/Biz users and trained stakeholders on the tool capabilities.
Documented most of the project process information/configuration specs guide to help drive easy project onboarding for laterals.
Reconcile / Validate upstream data for any anomalies and accuracy before sending it to Callidus commissions for further scrub processes.
Point of contact to various stake holders in providing required information and support on sales compensation calculation issues, setup issues, data integration and maintaining issue tracker for all system issues and troubleshooting.
Show More
Show Less
Company
Next Gen Callidus Commissions Implementation
Role
Analysts (Non programmer role)
Description
Documented the requirements and formulated design specifications in Jama.
Created Plans, Components, Rules and other rule elements required for calculating the Commissions, Bonus, Draws, Loans and other components
Imported organizational and transactional data required for unit testing and for pipeline runs.
Prepared and migrated the components, transactions and positions data to UAT and SIT environments.
Show More
Show Less
Company
Varicent Support and Enhancement
Role
Analysts (Non programmer role)
Description
Good expertise on Payee incentive management, bonuses, quota management, setting up inbounds and out bounds from Varicent SPM.
• Expert in code migration from one environment to another during deployments within Varicent SPM.
• As part of the DEV team in this project, worked on Hot-fixes/issues that came up on production and provided continuous support to other Stakeholders of the VMware client – QA, UAT & BA team in understanding and delivering what was expected.
• Also, worked on enhancements in the functionalities to the model, which was delivered through CR's (Change Requests). Actively developed code with other DEV team members part of the project on 15H2, 16H1, 16H2 and 18H1 Compensation Plan Roll outs.
• Actively took ownership in the Development tasks and provided smooth timely delivery for new enhancements or hotfixes.
• Starting from the requirements phase till the production deployment, provided support. The work products delivered are highly optimized taking the minimal time in execution with accuracy.
Show More
Show Less