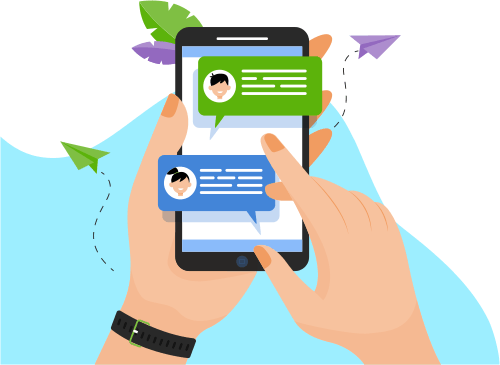 Now you can Instantly Chat with Babatunde!
About Me
As an experienced software engineer with expert knowledge in JavaScript, PHP and mobile development, I feel confident that I can be an asset to your organization and also help the organization reach the next level of success.
I have softwa...r organization and also help the organization reach the next level of success.
I have software development experience, a strong aptitude for learning new technologies and a proven track record of meeting aggressive goals. My most notable skills include:
Software Development: I have experience developing software for multiple clients in various environments. I possess solid knowledge of JavaScript, PHP, ReactJS, React-Native, VueJs, NodeJs, expressJS, Laravel, JQuery, JavaScript, SQL (MySQL, PostgresSQL, MongoDB).
Software Quality Assurance: I have experience in software testing using Selenium, Katalon and Cypress.
Project Management: I have been successful in providing technical direction to drive projects from conception and design to deployment.
Communication Skills: I am comfortable communicating with technical and non-technical employees throughout the company in order to complete projects and achieve organizational goals.
Show More
Skills
Web Development
Programming Language
Database
Graphic Design
Others
Portfolio Projects
Company
Quickteller Paypoint
Description
Quickteller Paypoint agents are SMEs who provide financial services for their neighborhood, using Interswitch Financial Inclusion Services infrastructure. They are carefully selected, well trained entrepreneurs who are able ambassadors of the service. The services accessible at a Paypoint location include Bill payments (PHCN, LAWMA, DSTV etc.), Funds Transfer, Airtime recharge, Cash deposit and withdrawal, among others. Agents enjoy optimal customer support by field support staff, 24-7 Call center, back office, a live and growing FAQ repository and responsibly designed incentives. Individuals, past agents, aggregators and association anchors are welcome to explore how we can work together for mutual good in line with our roadmap.
Show More
Show Less
Company
Force-Cabinet Mobile App
Description
The main purpose of this app is for a cabinetry company to track their employees' tasks, daily punch in/out, and for the employees to keep track of site specific documents.
Show More
Show Less
Description
Rewards That Beat Debt and Build Wealth. Ryze is the app making it easy to earn and offer cashback that empowers millions to beat student loans.
Show More
Show Less