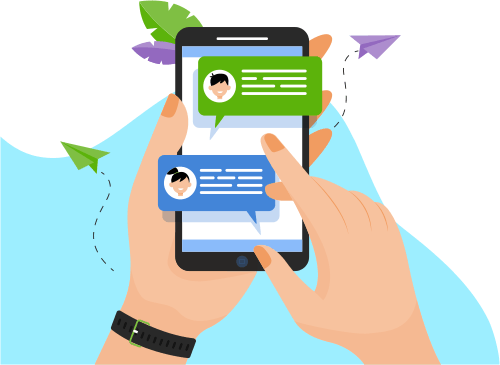 Now you can Instantly Chat with Chinmayee!
About Me
An incisive professional with 4.5+ years of total experience in Various Domain.
2+ Yeas of Bigdata testing experience with Hadoop , HDFS, Map Reduce, Sqoop, Pig, Hive, HBase, Spark, Scala.
Good Exposure to Big Data/Hadoo

...

Good Exposure to Big Data/Hadoop Testing. Have knowledge on Hive, HBase
Domain knowledge and understanding of Banking and Insurance
Proven capabilities as a Test Engineer in leading and managing projects, gathering requirements and preparing functional specifications
An effective communicator with excellent management skills and ability to relate to people at any level of business
Experienced in Execution of Test Cases and preparation of Test Data Manually
Good understanding of code versioning tools like Git, build tool like Maven, Jenkins
Knowledge of agile methodology for delivering software solutions
Hands on experience in various big data application phases like data ingestion, data analytics and data visualization
Experience in creating tables, partitioning, bucketing, loading and aggregating data using Hive
Perform the data quality checks on the input data and publish the results
Monitor and tune the performance of the individual module and overall system
Show More
Skills
Data & Analytics
Software Testing
Development Tools
Database
Web Development
Software Engineering
Programming Language
Others
Operating System
Graphic Design
Portfolio Projects
Company
Annual Assumption
Description
Responsibilities:
Test Plan preparation and Review.
Creation of Estimations (L0/L1/L2), Resource Planning (Consolidated Resource planning), Test Plans and Test Closure Reports.
Involve in Frontend (Application) as well as backend (ETL) testing.
Involve in ETL (Extract >> Transform >> Load) testing as well as E2E testing.
Good Exposure to Big Data/Hadoop Testing. Have knowledge on Hive, HBase & Solr.
Review of SRS, FRD document and Preparing Test data as per Requirements.
Preparing Test cases against System Requirement Specification or change requests.
Involved in Test Execution (Sending Daily Status & Weekly Status Reports to Clients)
Worked with Components like input file, output file and component for Partitioning and repartitioning etc.
Defect management related activities like preparing defect logs, updating the defect logs after regression testing.
Preparing the daily and weekly status report.
Reported test results and bugs found during testing effectively.
Checked the full dataflow of the orders per system test plan.
Cross checked the database to see that the correct credentials of the orders.
Show More
Show Less
Description
Responsibility:
Wrote different pig scripts to clean up the ingested data and created partitions for the daily data.
Import data using Sqoop into Hive and Hbase from existing SQL Server.
Support code/design analysis, strategy development and project planning.
Create reports for the BI team using Sqoop to export data into HDFS and Hive.
Develop multiple MapReduce jobs in Java for data cleaning and preprocessing.
Involve in Requirement Analysis, Design, and Development.
Export and Import data into HDFS, HBase and Hive using Sqoop.
Involve in create Hive tables, loading with data and writing Hive queries which will run internally in MapReduce way.
Work closely with the business and analytics team in gathering the system requirements.
Analyzing and Developing Spark programs using Scala API's to compare the performance of Spark with Hive and SQL.
Show More
Show Less
Description
Installed and configured Hadoop MapReduce, HDFS, Developed multiple MapReduce jobs in java for data cleaning and preprocessing.
Migration of ETL processes from Oracle to Hive to test the easy data manipulation.
Responsible for developing data pipeline using Sqoop, MR and Hive to extract the data from weblogs and store the results for downstream consumption.
Worked with HiveQL on big data of logs to perform a trend analysis of user behavior on various online modules.
Show More
Show Less