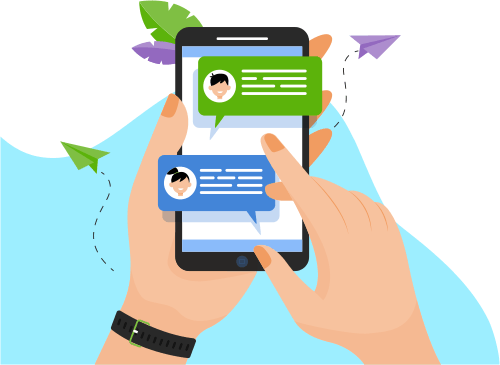 Now you can Instantly Chat with Navya!
About Me
Designed and implemented User Interface Layer using ASP.NET Web Forms, Web API and LDAP connections.
Assisted in the front-end development and documentation, UI development.
To write the high-quality code to meet custome

...

To write the high-quality code to meet customer requirement.
Evaluate and research the products and technologies related to software
To design and develop the activities and procedures related to activities and maintenance.
Experience in designing web pages using HTML, JavaScript, CSS, ASP.NET tools.
Experience on MySQL commands for database changes through UI.
Experience on node js backend development.
Basic knowledge on PHP.
I have knowledge on UML diagrams and designing the web pages.
Communicating with Dev, QA, Delivery team related to build and deployment status and concerned issues.
Capability of Delivering Production releases successfully across of all applications and able to support other teams to troubleshoot the Dev issues.
Provides quality customer service, including interacting with customers, answering customer enquiries, and effectively handling customer complaints
Show More
Skills
Web Development
Database
Programming Language
Software Testing
Operating System
Others
Graphic Design
Portfolio Projects
Description
Hierarchical Condition Category (HCC) is designed to estimate future health care costs for patients. The claims without any exceptions are assigned by the allocator to the coder and if any issues found in that particular claim that will be modified and modified date s reflected in the date base. After that claim is ready for the RAF (Risk Adjustment Factor) calculation. The Claims with exceptions are assigned by the allocator to ASME. ASME will Review the claim if ASME can understand the claim and modified it, then it will send to coder queue and process continues. If ASME can not understand the claim then it will send back for the clarification.
Show More
Show Less
Company
Eligibility Verification
Description
Revenue cycle management (RCM) is the financial process, utilizing medical billing software, which healthcare facilities use to track patient care episodes from registration and appointment scheduling to the final payment of a balance. Eligibility verification verifies the Client enrollment, insurance health plans, clearing house(billing).
Show More
Show Less
Company
Demographics Application
Description
An electronic health record (EHR) is a digital version of a patient's paper chart. EHR's are real-time, patient-centered records that make information available instantly and securely to authorized users.  Demographics applications will maintain patient details like patient's medical history, diagnoses, medications, treatment plans, immunization dates, allergies, radiology images, and laboratory and test results in EHR. Demographics applications is a single page application.
Show More
Show Less