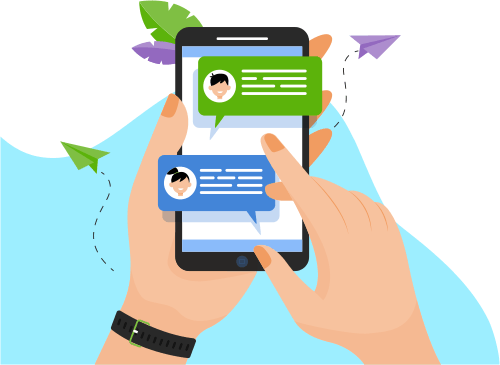 Now you can Instantly Chat with Piyush!
About Me
5.6 Years of Professional Experience in Cloud Engineer /LINUX System Administration With a professional degree in Information Technology, I aspire to work in a challenging environment and on projects where my technical and profess...nology, I aspire to work in a challenging environment and on projects where my technical and professional expertise, my ability and creativity are put to test and to successfully thrive through those challenges and deliver effective solutions to problems. In this process, I seek to constantly learn and upgrade my skills and become more productive and efficient for my employer.
Show More
Skills
Web Development
Development Tools
Others
Programming Language
Operating System
Software Testing
Mobile Apps
Database
Software Engineering
Portfolio Projects
Description
Worked with clients to identify key business requirements priorities and product timelines.
Manage application issue Tickets using ServiceNow (SNOW).
Interact with clients for deployment of applications.
Improve Automation using (lambda) Python and reduce manual efforts.
Providing Post-Implementation, Application support and enhancement support to the client.
Setup 150+ servers for different services (Linux 6-7, Windows Server).
AWS Stack (EC2, VPC, IAM, S3, SSM, Guard Duty, Cloud Watch, Cloud Trail).
Manage AWS services using IaC (Terraform, Terraform Compliance).
Setup CI CD using AWS Code Commit, Code Deploy, Code Pipeline, Code Build.
Monitor Server Health of different parameters (System Load, Physical Memory, Swap Memory, Hard disk, Network requests) via Zabbix and Grafana.
Show More
Show Less
Description
EIMS (ofbiz) server implementation, configure Database (PostgreSQL) with master-slave mode,
Alfresco server installation with PostgreSQL and integrate it into ofbiz for document management.
Configure Jenkins to automate CICD process.
Installation and configuration of apache web server in cluster mode, virtual hosting of all EIMS project related apps based on java, load balancing configuration for ofbiz and liferay. SSL certificate configuration.
Zimbra Mail server installation and configuration.
Split DNS server setup with master slave configuration.
Configure HP Server RAID with 0+1 (10) mode.
Show More
Show Less
Description
AWS Cloud (EC2, S3, SSM, VPC, IAM, Cloud Trail, Lambda, Config, Landing Zone).
Help research and develop documentation materials for PoC.
Using full Atlassian suite of tools (JIRA, Confluence, BitBucket).
Involved with client meetings in Kanban/Scrum meetings to plan, prioritize, estimate work.
Proactively coordinated and work with team to manage tasks and milestones to achieve implementation targeted time frames.
Write Lambda function in Python for DevOps Automation.
Configure and maintain Gitlab CICD pipelines.
Use Docker, Kubernetes, Ansible, Terraform as DevOps tool.
Show More
Show Less