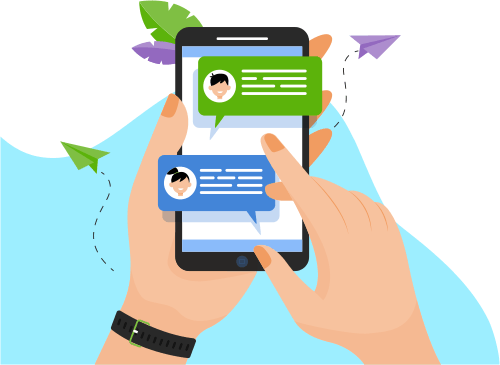 Now you can Instantly Chat with Preeti!
About Me
A budding professional with extensive conceptual knowledge in Manual & Automation software testing skills and tools.
QA tester with full system development life cycle experience.
Extensive skills in formulating Test cases, Test Data, Test ... development life cycle experience.
Extensive skills in formulating Test cases, Test Data, Test reports and Test plans.
Hands-on technology professional accustomed to working in complex, project-based Environments.
Proficient at writing Test Plans and strategies by following different QA Methodologies. Handled Test closure and released hand off activities
Show More
Skills
Software Testing
Programming Language
Web Development
Development Tools
Database
Software Engineering
Others
Portfolio Projects
Description
"PLAYBOOK" is an editorial Application. It is a planning tool basically for editors and journalists. It is used to plan for the person who is going to cover stories/events that is set to happen at a particular location on a particular data/time. The only end point consumer of stories published via AP PLAYBOOK in AP newsroom. The major functionalities of the application are Story creation, Assignment addition, Copy/delete Assignments, Publish to APNR, Unpublish, copy story, continue coverage, Silent publish to APNR
Responsibilities:
• Collaborating with the client to understand the functionalities of the Application.
• Working closely on developing test plan and procedures
• Writing Test cases and verifying them on the application
• Handling Quick changes in the application with new test cases
• Detecting bugs and getting them fixed in production
• Responsible for issuing QAC for the releases
Show More
Show Less
Company
Patient History Management System
Description
"Patient History Management System" is a computerized Patient's Medical History management system. This system works as a real-world late phase research on patient. We have a VI based tool/software which works on web & capture all the electronic data of the patient. This system also keeps hardware assets of organization the proposed system will keep track of updates on patient's medical history. This project is GUI based software that will help in storing, updating and retrieving the information through various modules.
Responsibilities:
• Understanding the business functionalities of the Application.
• Involved in writing test cases, Test Case Review and Execution.
• Detecting bugs, classify them based on the severity and reporting them.
• Interacted with developers and attended meetings for status reports.
• Executed automation scripts as we get build.
• Analyzed automation results, prepared reports and sent to team lead.
Show More
Show Less