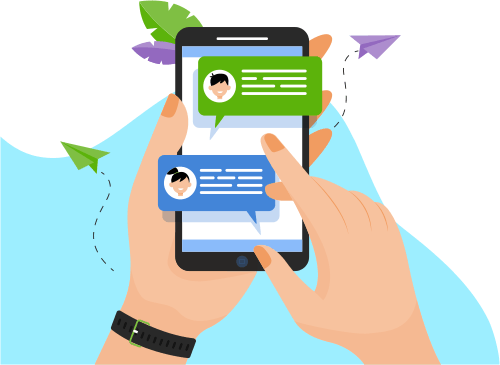 Now you can Instantly Chat with Balaji!
About Me
Over 5+ years of experience in IT industry with in Configuration Management, Release/Build Management, Support and Maintenance in environments like Red Hat Enterprise Linux, CentOS and experience in automat

...

Hands on experience with Deploying Kubernetes cluster on AWS environment.
Hands on experience with Deploying ELK Stack on k8s Cluster.
Hands on experience with Grafana & Prometheus to monitor the Kubernetes cluster.
Experience in working on AWS and its services like AWS IAM, VPC, EC2, EBS, RDS, S3, ELB, Auto Scaling, Route 53, Cloud Watch and SNS. 
Hands on experience with DevOps essential tools like Ansible, Docker, Kubernetes, GIT, Jenkins, Maven, Nexus.
Experience in creating Docker Containers leveraging existing Linux Containers and AMI's in addition to creating Docker Containers from scratch.
Hands on experience with Docker for the test environments and dev-environments needs, also configuration automation using Docker containers.
Experience in AWS, creating, importing and launching volumes, EC2, RDS, security groups, auto - scaling, load balancers (ELBs), NACL in the defined VPC to design cost effective, fault tolerant and highly available systems.
Extensively worked on Jenkins by installing, configuring& maintaining for the purpose of continuous integration (CI) and for End-to-End automation of all build and deployments.
Experienced in administration/maintenance of source control management (SCM) systems, such as sub version GIT.
Experience maintaining CI environments with build automation tools like Jenkins, to streamline CI/CD process, automated Master-Slave configurations using temporary slaves.
Created infrastructure in a coded manner (infrastructure as code) using Ansible for configuration management of virtual environment.
Deployment of Cloud service including Jenkins and Nexus on Docker.
Automated build and deployment process using Shell Scripting.
Automated the process of installation, configuration of the web application servers like Apache Tomcat/JBOSS using Ansible.
Experienced in using Build Automation scripting like MAVEN as build tools for building of deployable artifacts (JAR, WAR) from source code.
Experience in using Nexus Repository Managers for Maven builds.
Knowledge of software development life cycle methodologies Agile
Hands on experience with SonarQube for code quality.
Hands on experience with maintaining and administrating the Atlassian tools such as JIRA & Confluence.
Hands on experience with monitoring tool like Nagios.
Show More
Skills
Web Development
Software Testing
Programming Language
Development Tools
Networking & Security
Operating System
Others
Mobile Apps
Software Engineering
Database
Portfolio Projects
Company
Quikr India Pvt Ltd
Description
Quikr is an Indian online marketplace and classified advertising company, based in Bangalore. Quikr has listings in over 1000 cities in India in categories such as mobile phones, household goods, cars, real estate, jobs, services and education
Show More
Show Less
Company
https://www.theautopartsshop.com/
Description
TAPS the leading auto parts supplier ensures durability and compatibility of its products; it is the upper hand in the auto parts industry. Our motto is customer's satisfaction with our service and products, so we provide genuine tested products at a reasonable price with a 24×7 customer support centre. Our trustworthiness and loyalty towards the customers makes us one of the leading online platforms to buy car spares online at a compatible price.
Show More
Show Less
Description
Market America is a multi-level marketing company[3][4][5][6][7][8] founded in 1992 by JR and Loren Ridinger. Headquartered in Greensboro, North Carolina, the company employed around 800 people as of 2016.[1] The products offered by the company include household cleaning supplies, jewelry, personal care products, auto care, cosmetics, dietary supplements, custom websites, water purifiers, and weight management products
Show More
Show Less