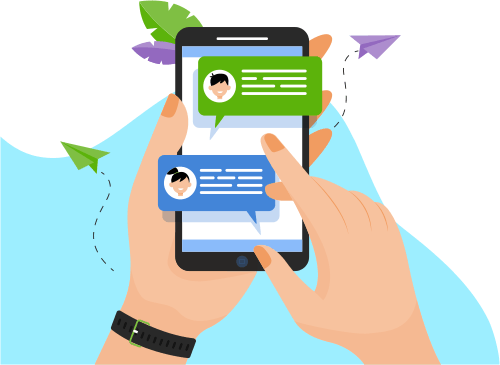 Now you can Instantly Chat with Tanveer!
About Me
Hi,
I'm Tanveer Alam, I am a full stack developer, C#, Python, and REST API, Web Devlopment
I do code in many programming language like C#, VB.Net, Pyathon, GoLang, and rich experience in web teschnology like React & Redux, Jav...age like C#, VB.Net, Pyathon, GoLang, and rich experience in web teschnology like React & Redux, JavaScript, CSS, HTML,BootStrap, Angular, Unit Testing, Functional Testing(With Selenium), Integration testing Components. I am familiar with: DevExpress VCL, Add-in-Express, LMD Tools, ElPack, LMDPack, AbsoluteDatabase, SQLite, QuickPDF, FastReports, TMS Pack, TMS Aurelius, TMS Data Modeller, ZipForge and MadExcept, Having Great experience with cloud like, Azure, AWS, Virtualization, Storage,
I am a Add-in-Express Team member, so if you're looking for expert developer for development, let me know, I'd love to hear from you.
Able to create aesthetic, accessible and dynamic web designs is a strength that shows my knowledge of design practices and my creativity. Proficiency in web design with rich technical knowledge including dynamic programming. I am also mastery at in design, such as in the use of color, contrast, typeface and usability. Great experience with develop brand new REST API using .Net Core.
Expertise in programming languages is a strength for developing custom technology solutions to cutometers success. Good experience developing and analyzing relational databases with SQL, MySql, CosmosDB, creating custom websites with HTML 5 and CSS or designing fully-integrated solutions with a variety of other languages such as C#, Ruby, Python and PHP. Developing mastery with various programming languages allows me to creatively solve problems and design unique applications to support customer objectives.
Show More
Skills
Web Development
Programming Language
Development Tools
Software Testing
Database
Operating System
Others
Graphic Design