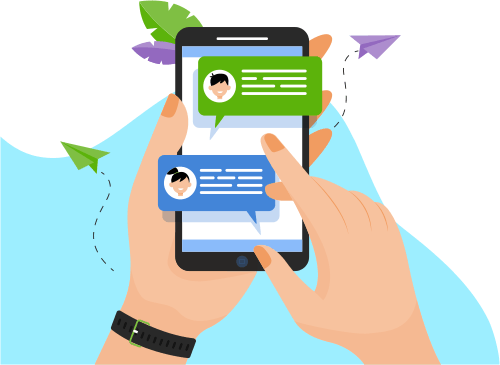 Now you can Instantly Chat with Rama!
Skills
Database
Others
Software Testing
Portfolio Projects
Company
Data Capture Officer
Description
Accurately Captured Ausgrid's assets, attribute data, dimensions, annotation and other details depicted on drawings, sketches or in an electronic format into GIS smallworld.
Prepared and collated written requests for investigation of assets network data to Data Assurance Officer or to the Team Leader.
Accessed physical records or electronic system to input/retrieve data concerning assets using following methods and systems.
TDMS- for field book recordings.
SOMS (AERIAL PHOTOGRAPHY) - for accurate location.
Web Services such as GOOGLE MAPS.
IAMS (SAP)-for labeling of substations and other assets.
Network Asset Management Systems(Replaced by IAMS).
PROJTRAK(MS-ACCESS)-for the progress or process of the jobs done.
MBS-for the verification of the NMI's.
Plastic Plans for street lightening network.
GPS co-ordinates for certain Ausgrid's assets.
Performed a Quality Assurance service both manual and Automated over completed work units.

VQA (Visual Quality Assurance) -where the captured electrical network is viewed in systematic order to find the errors for presentation purpose and for standard capture rules.
EQA (Electronic Quality Assurance)- the captured electrical network is run through a specific testing tool which is a part of the smallworld GIS software to find the connectivity of the electrical network and resolved other related errors.
Show More
Show Less
Company
Asset Information officer
Description
Gathered SydneyWater assets Information from relevant sources.
Experienced in data analysis, interpretations of business requirements, provided insights and resolved problems.
Updated GIS Smallworld with all the attribute data and drawings.
Performed general duties related with GIS database such as querying database using SQL for data verification.
Maintained data and SydneyWater assets information in GIS upto date by verifying or cross checking with different databases and field recordings.
Show More
Show Less
Description
Observed business processes and conducted on-site observation to ascertain worked performed, methods used and personnel used.
Obtained information from relevant and authentic sources.
Analyzed information and evaluated the results to choose the best solution and solved problems.
Managed a small offshore team and mentored as required.
Worked with business users and functional lead to understand and documented the Business requirements.
Executed developed code and various test scenarios
Involved in reviewing business requirements and analyzing data sources from Teradata for design, development, testing, and production rollover of reporting and analyse projects within Tableau Desktop.
Worked with ETL team(DWH) to extract data into Tableau using custom SQL to filter data source.
Used Teradata SQL Assistant to run SQL queries and validate the data in the warehouse and marts.
Created Dashboards using calculated sets, parameters, calculated fields,groups, sets and hierarchies in Tableau.
Created views in Tableau Desktop that were published to internal team for review and further data analysis and customization using filters and actions.
Formatted the report layout as per the requirement of the end users using Tableau Desktop.
Provided data security and authentication for  specified users using Row level security and user filters.
Scheduled data refresh on Tableau Server for monthly increments based on business change to ensure that the views and dashboards were displaying the changed data accurately.
Created access groups and individuals to access different content on site.
 Added users and use groups , Assigned permissions to allow users groups to access  projects, workbooks, and data sources.
Designed and implemented basic SQL queries for testing and report/data validation.
Worked with Source system Subject Matter Expert (SME) to ensure that the extracts are properly mapped. Used SQL for data mapping and querying.
Tested dashboards to ensure data was matching as per the business requirements and if there were any changes in underlying data.
Participated in meetings, reviews, and user group discussions as well as communicated with stakeholders and business groups.
Participated in regular Technical Reviews, Defect review and walkthrough meetings with important project & business stakeholders throughout the project life cycle.
Involved in validating and testing the numbers reported using Tableau Dashboards and Teradata.
Show More
Show Less