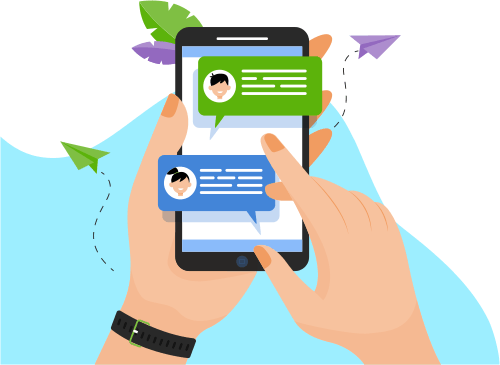 Now you can Instantly Chat with Yogesh!
About Me
Keen in working with leadership teams, managing administrative functions, in a fast-paced environment which demands strong organizational, communication and interpersonal skills.
...
Show More
Skills
Others
Software Engineering
Data & Analytics
Web Development
Programming Language
Database
Operating System
Mobile Apps
Portfolio Projects
Description
Working with the Marketing Intelligence Team (US, UK & EMEA Territories) with Processing of the Data.
Training Models on Data-Sets using Machine Learning Algorithms (Using Orange/Anaconda Distribution)
Single Point of Contact Between Client and Onshore Team, Co-ordination with Operations Team and Production Team Getting the Projects Completed.
 Data-Mining Using Python (Jupiter Notebook, Pycharm) to process large Data-Sets.
Continuous Improvement Programs conducted on Calls from Onshore Team.
Importing and exporting the data used for Lead Generations.
Generating Leads for the Sales Team using LinkedIn, Zoom Info.
Worked as Process Trainer for the Data Mining Process for new joiner on the Process.
Show More
Show Less
Description
Deep understanding of wide range of AWS services to design AWS Infrastructure on basis of application requirements.
Experience in AWS Services like EC2, VPC, IAM, S3, ELB, GLUE, REDSHIFT, LAMBDA, Auto Scaling Groups (ASG), RDS, CloudWatch, CloudTrail, Athena, CodeBuild, CodeDeploy, CodeCommit.
Configuration using Ansible, CI/CD process, Monitor and automate Amazon Web Services as well as involved in deploying the content cloud platform on Amazon Web Services using EC2, S3.
Creation of S3 buckets with utilization of Bucket Policy and configuring LifeCycle Policy of data in S3 Buckets.
Expertly manage technical support operations and Dev-Ops Practices diligently troubleshooting issues toIdentify root causes and prevent recurrence.
Excellent communication, analytical and problem-solving skills with the ability to work within a team environment and independently.
Show More
Show Less