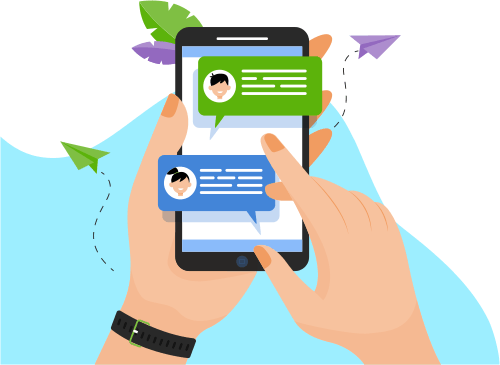 Now you can Instantly Chat with Atul!
About Me
3.5 years of experience in Software testing as a Software Test Engineer. Very good experience in Siebel CRM and BSS and Investment Banking domain.Event management Proficient as QA engineer in both Web Service Testing, Functional and Database testi...vent management Proficient as QA engineer in both Web Service Testing, Functional and Database testing process. Experience in analyzing business specification documents, developing Agile Sprint test plans, designing test cases, executing test case. Good Experience in JAVA, OOPS Concept, Collections, Exceptions Handling, String and Array. Executed test scripts on Edge, Firefox and Google chrome. Performed API Testing using POSTMAN tool. Rest Assured Automation framework , BDD Automation framework ,and TestNG framework using POM .Good Experience in Web Service Testing with the help REST API Tools. Worked on Agile Methodology as well as V Model . Worked on EDI File Validation technology.
Show More
Skills
Software Engineering
Software Testing
Web Development
Database
Development Tools
Programming Language
Operating System
Others
Graphic Design
Portfolio Projects
Company
Opticomm Telecom Domain
Description
Opticomm and Billing System Integration Solution for Opticomm increases customers satisfaction deliver value-added services to customers, and improves multi-channel capabilities and effectiveness of marketing solutions in less time. Together, these combine to give you a substantial competitive advantage over other players in the market. Opticomms Billing integratedOpticomm – Customer Relationship Management (CRM) solution is a set of applications that gives you information-driven sales, service, and marketing. Opticomms CRM is build on an open, standards-based architecture that streamlines business processes, improves data quality, and allows all your key divisions to draw from the same source of data. With Opticomm CRM, commit your company owns the single best tool for customer success accurate information.
Show More
Show Less
Company
Corporate Client Solutions .Investment banking
Description
Corporate Client Solutions division provides corporate, financial, and sponsor clients with expert advice innovative solutions, and outstanding execution for both simple and complex transactions and everything in between. Coverage and advisory: M&A advice and execution, refinancing, spinoffs, exchange offerings, LBOs, joint ventures, takeover defense, corporate broking, and other advisory services. Capital markets solutions: Equity capital markets: Equity capital rising, related derivative products, risk management Solutions, IPOs, right issues, follow- ons, block trades, equity-linked transactions, and other strategic equity solutions. Debt capital markets: Debt capital rising including investment-grade and emerging market bonds, high-yield bonds, subordinated debt, and hybrid capital. Leverage capital markets: Event-driven loans, bonds, and mezzanine financing. Financing solutions: Customized solutions across asset classes including structured financing, real estate financing, special situations group, and selective corporate lending.
Show More
Show Less