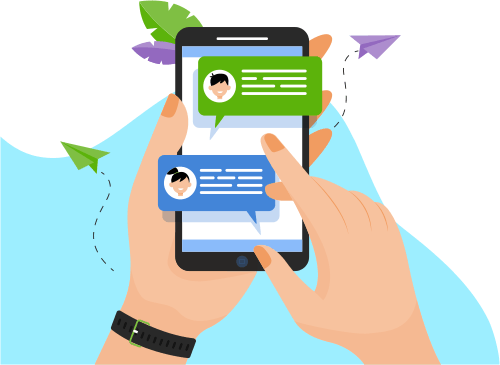 Now you can Instantly Chat with Usama!
About Me
Hands-on experience with in Software Quality Management including Quality Assurance, Quality Control and Software Testing.Overall more than 4 years working experience of Software Quality Assurance,Test Project plans,Agile/Scrum,Test Planning,Test ... working experience of Software Quality Assurance,Test Project plans,Agile/Scrum,Test Planning,Test Cases Generation and Execution, Automation testing, complete knowledge of STLC & SDLC.Performed different types of testing which includes Regression,Black Box,Functional & Non functional,DB & Performance Testing Mobile Testing, Automation Testing with Selenium webdriver.Developed different kind of documentations like preparing use cases, manual and specification writing. Experienced Software Quality Assurance Engineer with a demonstrated history of working in the computer software industry. Skilled in Test Case Generation and Execution, Test Automation and possessing the knowledge of HTML CSS, Java and JavaScript. Strong quality assurance professional with a Bachelor of Science (BS) focused in Computer Science from Comsats Institute of Information Technology,.Worked for achievement of software quality ISO/IEC 1926 standard.Technology professional- accustomed to working in complex, project based environment.Worked for implementation of Agile environment via Scrum; from planning to execution and from gathering requirement to complete delivery of iterations.
Show More
Skills
Web Development
Software Testing
Development Tools
Programming Language
Database
Operating System
Others
Portfolio Projects
Company
Review Management System ERP
Description
Write test cases and analyze functional areas of the applications
Create automated UI tests
Functional and Nonfunctional Testing
Show More
Show Less
Company
Silverow Cloud-based fully integrated Enterprise Resource Planning solution
Description
Work with automation team to design and develop automated test suites for the website using c#, Selenium Web driver as part of software development life cycle. Provideregularfeedback toScrum team for bugs/performance issues found during testing lifecycle. TestingintheproductionandQAenvironments,conducting detailedanalysis ofbusiness andTechnicalrequirements; Creating test plan, test suites, test cases, bug reports using specifications and requirements.
Show More
Show Less
Company
Intouch.io Mobile App
Description
Participation in Sanity/Smoke testing, Integration testing, Performance Testing, device testing, UAT and Regression Testing. Performed compatibility testing with various mobile handsets to ensure that functionality works fine. Involved in the user acceptance testing to make sure that the application should work according to the client requirements.
Show More
Show Less