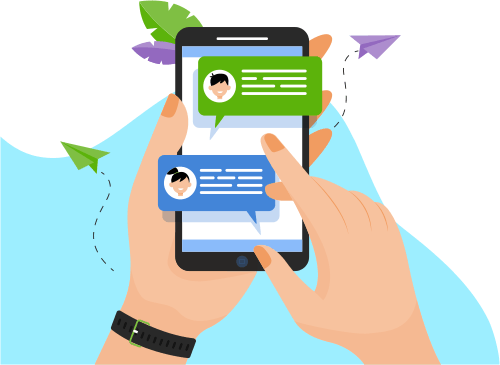 Now you can Instantly Chat with Krishna!
About Me
6+ year Experience in Functional, Nonfunctional, Database and Automation Testing in Banking, Travel and GIS Domain.
2+ year Experience in Automation Testing (Selenium web driver, TestNG, Rest Assured, BDD frame work and Maven and

...

Working knowledge of Rest-Api Testing with Rest Assured, Ready API, Postman and JMeter tool.
Working on Agile development model
Knowledge of Micro services Micro services Testing using rest assured and manual and Jar testing.
Knowledge of Kibana. Perform Log analysis on ELK Stack (Elastic search, Log stash, Kibana)
Working experience of aerospike database and Linux command.
Have a competent analytical and interpersonal skill, Quick learner, Adaptable and Process-Oriented.
Knowledge of Software Testing Life Cycle and SDLC.
Prepare traceability matrix to keep project in scope and check that no requirement is missed.
Experience in Test Plans creation.
Experience in executing SQL queries in order to view successful transactions and validation of data.
Experience in Bug Reporting, Bug Statistics Maintenance and Analysis.
Expertise in Tracking and reporting Bugs, generate Test Analysis Reports based on the test Results, Effort   Estimation, build health report, QA Completion Reports.
Perform Black Box Testing, System Testing and Functional Testing, Sanity Testing, Browser Compatibility Testing, Regression Testing, Sanity Testing, UI Testing, Documentation Testing, Integration Testing.
Involved in knowledge sharing and training sessions with other junior team members.
Show More
Skills
Others
Web Development
Software Engineering
Software Testing
Database
Development Tools
Programming Language
Operating System