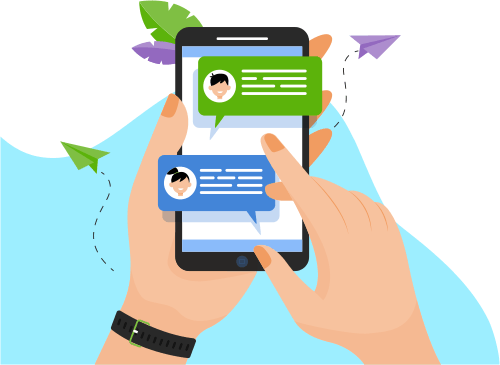 Now you can Instantly Chat with Azaharuddin!
About Me
A dynamic professional with 7 years of experience in Software testing in functional, Integration Testing, Oracle apps testing, salesforce testing and web application Automation Testing using Selenium webdriver.
Ex

...

Extensive experience in Testing of Web based applications and Product Testing..
Strong Experience in Automating Web Application Testing using Selenium WebDriver with TestNG framework.
Strong Experience in Java Programming (OOPS), Selenium WebDriver, JUnit and TestNG.
Well versed with Handling Elements in Selenium WebDriver.
Writing Test cases using Element locators, WebDriver methods, Java programming features and TestNG Annotations.
Expert in working in different Testing Methodologies like Agile – Scrum Model, Waterfall Model.
Experience in implementing Data Driven, Hybrid Framework and Keyword Driven Frame Work
Got trained in RPA tool Automation Anywhere.
Having good knowledge in Automation framework Cucumber.
Basic knowledge on Junit Framework
Experience on API (REST) testing using POSTMAN tool.
Executing Selenium Test Cases and reporting defects.
Involvement in Test Estimations and Test strategy implementation.
Proficient in devising all the artifacts of testing such as Test Scenarios, Test Cases, Defect Reports, and Test Summary Report.
Expertise in Understanding and Analyzing Test Requirements, Tracking changes and maintenance of Test Requirements
Experience in designing, preparing and executing test cases for Web Applications using SDLC concepts.
Expertise in preparation of Test Cases, Test Scripts and generation of test reports by using the Test Management tools HP QC10, ALM (Application Life Cycle management) and JIRA. 
Exposure in Software Development Life Cycle (SDLC), Software Testing Life Cycle (STLC) and Bug Life Cycle.
Involved in Functional Testing as well as in Regression Testing.
Strong abilities in Software Testing including creation of test scripts/cases, execution of Functional Tests and tracking of defects using various tools.
Expertise in different types of Functional Testing like Regression/Functional/ System/Ad Hoc Testing etc.
Experience in writing SQL queries, Joins, sub queries in order to retrieve the data from database according to the requirement.
Innovative ideas and Alternate thinking
Self-motivated, energetic, and highly ethical in all work-related assignments thus able to immediately contribute to corporate goals and objects
Trained the new joiners in the team
Good written, communication, interpersonal skills, proven team player with an analytical mind bent to problem solving and delivering solutions.
Committed to Delivering high Quality deliverables
Zeal to learn new trend technologies within a short span of time.
Show More
Skills
Software Testing
Development Tools
Web Development
Database
Others