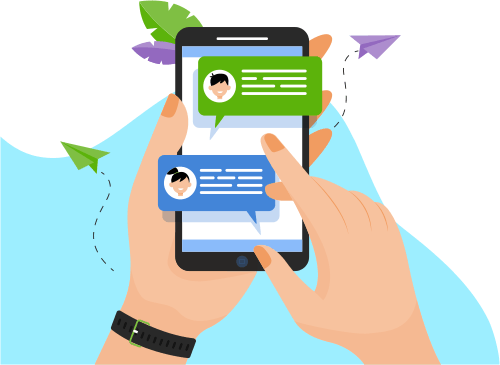 Now you can Instantly Chat with Subrat kumar!
About Me
Expertise in Manual Testing and test automation using Selenium IDE, Selenium WebDriver using TestNG framework.
Excellent grasp on querying databases using SQL queries and performing Database Testing.
Experience in both S

...

Experience in both Static and Dynamic testing.
Well acquainted with the Agile​Methodology.
Have good experience in leading a team.
Experience in Data Driven Testing using Apache POI, Keyword Driven Testing and Parallel Test execution using Selenium WebDriver, TestNG and Selenium Grid.
Hands on Experience Cucumber BDD framework.
Basic knowledge Automation of MySQL​.
Good exposure to version control tools like ​ Get Hub.
Expertise in implementation of Automation framework using Page Object Model​ing Selenium.
Expertise in implementing Maven and Jenkins (CI/CD)​in the automation framework.
Experience in test case writing and execution.
Well versed in REST APIs testing.
Good communication skills.
Show More
Skills
Development Tools
Programming Language
Web Development
Database
Software Testing
Software Engineering
Others
Portfolio Projects
Description
His is supporting tool for the AGRONOMY .When truck come to the sugar factory then the company executive will measure the sugar cane quality and quantity and then they will give purchy with POS device.
Show More
Show Less
Description
This project was developed with an aim to improve the business intelligent for the automobile industry serving within United States.
Few major advantages of this SAAS based application was to be help business owners take decisions based on the trends from current and historical data of customer invoices.
As the information was readily available in the form of charts and drilldown reports this app would allow the end users to analyze and take immediate corrective measures to. This in turn would help them to increase the overall profitability of the business units.
The MPI Benchmark app is one of the flagship tool which would allow the end users to compare and check the current status of the dealer sales with that of the country benchmark.
This BI tool has a dashboard with all the major Key Performance Indicators.
Few of the modules I involved were Sales Module, Customer Satisfaction Index, Email Marketing, and Telephone Mystery shopping to name few of them.
Show More
Show Less
Description
By using this application the scientist will get AI report that will show in which weather, what kind of soil and how much quantity of fertilizer is good for the seeds.
Show More
Show Less