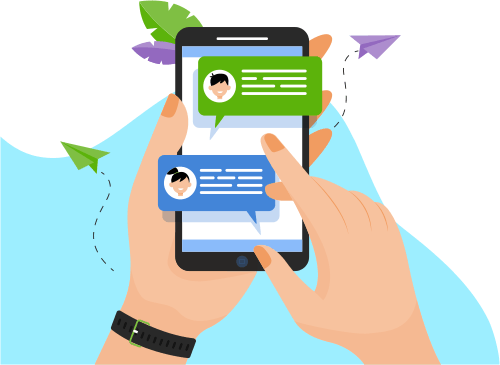 Now you can Instantly Chat with Sumanth!
About Me
•    Having 2.8 years of Experience in Software Testing(Selenium) on web based applications.
•    Well acquainted with the Software Development Life Cycle (SDLC)& Software Testing Life Cycle (STLC).
•    Excellent understand...evelopment Life Cycle (SDLC)& Software Testing Life Cycle (STLC).
•    Excellent understanding of Business Requirements & Functional Specification Document.
•    Experience in Functional Testing, Regression Testing, Retesting, UI Testing & Compatibility   Testing of software Applications.
•    Extensively involved in Preparing and Reviewing of Test Cases.
•    Experience in Preparing Test Data as per requirements and Executing Test scenarios.
•    Involved in discussions like Bug Scrub and Defect Tracking Meetings along with Developers & Team Members.
•    Familiar with database Concepts.
•    Good experience on Functional Automation Tool Selenium.
•    Having knowledge on Selenium Web Driver and TestNG.
•    Good verbal & written communication skills, hard working with a quest and zeal to learn new technologies.
 
Show More
Skills
Web Development
Software Testing
Development Tools
Operating System
Database
Others
Portfolio Projects
Description
Project name             :           Flex Salary
Client                          :           Vivifi
Team size                   :           4
Language                   :           Java (TestNG Framework)
Database                    :           SQL
Tools                           :           Selenium (IDE and WebDriver)
Testing                       :           Selenium                   
            Domain                       :           Finance
Description:
            Flex Salary is an instant salary advance application. So automation reduces the manual effort for database validations. This also helps in module level testing.
Sequence testing -- Exact mapping to test cases using TestNG framework. Provision to run multiple times the selected Test Suite.
            UI Automation by recording in selenium IDE and exporting cases and executing and editing cases in selenium webdriver
 Responsibilities:
· Understanding and analyzing the Business Requirements to define testing scoping for the project.
· Study of FRS and understanding the functionality of the application
· Reporting and tracking defects using bug tracking tool Jira.
· Preparation of the review reports on requirement and Get the clarification from BA
· Designing, execution of test cases, Defect tracking, reporting through Defect management tools and closely co-ordinate with dev team ensuring the Bug fixing work.
· Collect the Regression Test cases from progression team.
· Design the test script, debug the script and executing  the scripts
· Analyzing the results and correcting the flow if required.
· Running the scripts on each release.
TestNG Framework Test cases which will be finally run on automation suite.
Show More
Show Less
Description
Phigenics is an innovative water management company that meets the increasingly complex needs of facility owners and managers to improve overall water safety while reducing operational (water, chemical, energy) and capital costs. Phigenics innovative solutions and business model represent a clear shift in thinking. Phigenics do not sell chemicals or water treatment equipment and Phigenics are not driven to provide a solution that is restricted to an internal product line.
phiAnalytics platform to provide a technological solution that supports the verification and validation requirements of a facility Water Management Program focused on safety as well as customer-driven water efficiency measures. The goals of this new platform are to supply business intelligence that is derived from the continuous monitoring of water-related metrics in various forms (e.g., user entry, automated input from equipment and sensors, external uploads from approved laboratories, system integration), and to be more efficient, appealing and flexible for both internal and external end-users.
Responsibilities:
Understanding requirements based on requirements specification.
Preparing test scenarios and test cases based on requirements and executed test cases
Involving in Integration, Functional, Retesting and Regression testing
Reporting defects in bug tracking tool (Jira)
Writing test cases in Test Management Tool (Test Log)
Participating in project review meetings.
Highly dynamic environment with sprint teams using agile methodology.
Create, Execute and Maintain over 250 Test Cases through Quality Center for Functional, UI and Device Testing.
Quick set-up, execution and reporting of findings for smoke test for each Build.
Reusable scripts handle dynamic pages using Selenium Server using Descriptive Programming in Java
Parallel, Cross-Browser Testing using Selenium with TestNG
Migrated 50+ Selenium scripts under Automation Framework.
Selenium Web Driver 2.0 for automating over 70% of Cross Browser Testing on IE, Firefox and Chrome.
Show More
Show Less