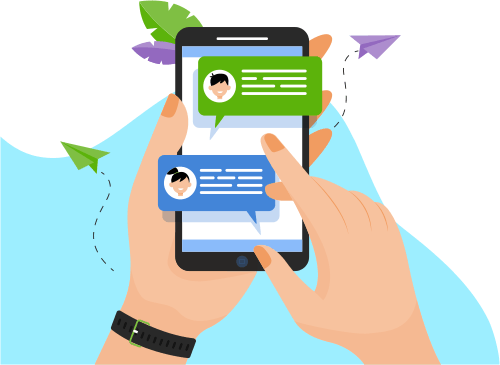 Now you can Instantly Chat with Sachin!
About Me
Deadline oriented ISTQB certified tester with 3 years of experience in Functional Testing. Seeking for a position where I can enhance my skills and contribute to the company's growth. • Currently spearheading efforts as Test Engineer Analyst a... contribute to the company's growth. • Currently spearheading efforts as Test Engineer Analyst at Accenture Solutions Private Ltd. • Hands on expertise in Manual Testing (Functional Testing, Integration Testing, System Testing, Regression Testing, Sanity Testing), Mobile APP Testing, Web Based Application Testing. • Expertise in testing Desktop and Web applications. • Experience in Banking and E-commerce domain. • Experience of using Test Management Tool Microsoft TFS, JIRA. • Well Versed with Software Development Life Cycle (SDLC) and Software Testing Life Cycle (STLC) including Agile Methodology. • Extensively worked on Writing Test Cases, Execute Test Cases, Logging Defects, Defect Tracking and Prioritize Defects. • Automation testing by using TOSCA automation tool in learning phase. • Trainings provided for new joiners. • Managing all phases of testing for assigned components ensuring that test scenario, test cases and test plans are completed and met business requirements.
Show More
Skills
E-Commerce
Software Testing
Programming Language
Development Tools
Web Development
Mobile Apps
Database
Operating System
Others
Portfolio Projects
Company
Signet jewellers (E-Commerce website)
Description
Role: Test Engineer Analyst Period: July 2021-Present Description: Signet jewellers has 8 different brands (Kay, Kayoutlet, Jared, Gordans, Banter, Zales, Zalesoutlet, Peoples) and these brands have 8 different ecommerce website. Methods and technologies: STLC, Manual Testing. My Responsibilities: • Creating and reviewing test cases based upon the requirements in Jira. • Involved in Scrum Ceremonies – Sprint planning sessions, Daily Stand ups, Sprint Reviews and Team Retrospective meetings • Managed standard defect tracking procedure including logging new defect, assigning to developer, validating the fix and closing out the defect. Defect Tracking and reporting using Jira. • Created Beta test plan for clients for Beta testing. Performed beta test on request on the beta environment. • Setting up data for testing. • Performed extensive regression testing at the end of each release. Performed Sanity test too. • Interacting with Onshore/Client to discuss issues faced on a dailybasis • Sending daily status to onshore and clients.
Show More
Show Less
Company
Product – DataSafe (Desktop Application)
Description
Role: Senior Associate, Quality Assurance Engineer Period: March 2019 – July 2021 Description: Within DataSafe there were several projects and I have worked on following projects: 1. DataSafe: Pen Test Remediation -> The purpose of this project to notify members via email whenever any change happens for a member profile. (Ex- change of pin, phone number, SSN, physical address and email address). 2. HELOC (Home Equity Loan) -> the purpose of this project to make availability of Omaha Home Equity loans to DataSafe so that teller can do transactions, add, modify, delete stop payments and add, modify, and delete segments to these loans. 3. Integrate Risk Hub with Teller -> The purpose of this project to integrate DataSafe with Risk Hub to implement funds availability policy that reduces errors through the elimination of manual reviews that is accomplished by an automated hold schedules identify by Risk Hub. Methods and technologies: STLC, Manual Testing, Tosca Automation Testing. My Responsibilities: • Prepared Test Plan, Test Cases and testing scenarios, Install the application and configure the application. • Loading data into the application. • Executing test cases and preparing daily execution report. • Defect logging and tracking. • On time escalations. • Reviewing of test cases prepared by peers. • Providing adequate support to the developers for defect analysis. • Providing timely data to managers for maintaining all project related matrices and providing data for project management activities. • Sending project daily status reports. • Performed Functional, Integration, Regression, Negative and System Testing. • Providing collective status report of the team to management. • Documentation support. • Handle multiple issues/tasks simultaneously and assisted informational needs in mapping of Test Cases. • Prepare the Daily Status Report (DSR) & Weekly Status Report (WSR).
Show More
Show Less