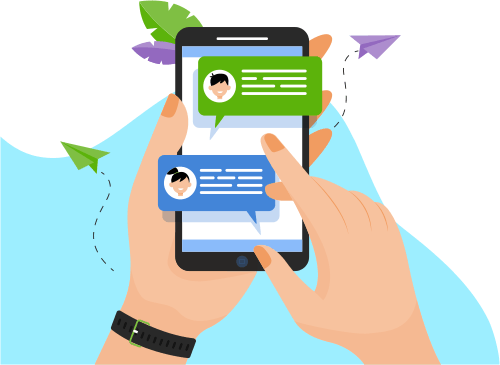 Now you can Instantly Chat with Prabhakar!
About Me
4+ years of total experience in the field of Software Testing, training, developing the team members, and coordinate with customer delights. Experienced in performing System testing, Functional testing, Integration testing, Regression Testing, Use...enced in performing System testing, Functional testing, Integration testing, Regression Testing, User Acceptance testing, Black Box testing and Compatibility Testing. Good knowledge in writing SQL queries and perform database testing. Well acquainted with Software Development Life Cycle and Software Testing Life Cycle. Worked in an Agile-driven environment in the Healthcare domain where teams work closely together to ensure the business requirements are met. Experienced in interacting with clients, developers, business analysts for analyzing the product requirements and providing the estimation of efforts for the execution to deliver a quality product. Good knowledge of test process, creation, and understanding of testing artifacts like Test Plan, Test Scenarios, Test Cases design, review, execution and also preparing requirement traceability matrix. Proficient in Defect Reporting using Defect tracking tools like Squids & qTest. Skilled to do the analysis of the defect and find the root cause (RCA) of the issue prior to reporting in a defect tracking tool. Expertized in handling desktop and web applications. Conducting Knowledge Transfer sessions and workshops on testing and grooming the new team members for people development. A team player with abilities in training & guiding team members and enabling knowledge sharing among the team, which helped team members to be confident and work independently to give deliverables on time. Enthusiastic to learn and adapt to new areas of Technology or Domain for Continuous Improvement by identifying opportunities in the process of workflow. Maintain a Systematic Approach for problem-solving by identifying, analyzing implementing the best solution and evaluating.
Show More
Skills
Software Testing
Web Development
Others
Database
Operating System
Graphic Design
Development Tools
Software Engineering
Portfolio Projects
Company
Humana - American Health Insurance company
Description
Description: This project involves the development and testing of desktop and web applications (Canvas – consumer faced telesales desktop application, Microsoft Dynamic CRM 365, and all enrollment/reporting applications) used by the agents who sell healthcare/insurance plans. Various features are added every release to enhance the sales to these applications which are designed and tested thoroughly.
Roles & Responsibilities:
Testing Applications in Agile Scrum methodology. Leading a team of 5 members for over 2.5 years by maintaining effective communication. Sustain strategic thinking while understanding Business Requirements and functional specifications of the application before testing. Analyzing the business requirements and estimating the task level efforts and provide the team with a summary of the process. Developing Test scenarios, test cases, and test data based on requirements. Documented test plans, test scenarios, test cases and perform peer review of the teammates. Performing Functional and Regression Testing in Innovate and Creative way to gain the best upshot. Involvement in Test case Execution and Defect Reporting using tools like Squids & qTest and follow up to closure. Do the Root cause analysis of the defect or incidents which are raised in the production environment. Performed the impact analysis of the defect raised or incident raised on the application. Involved in integration testing of CRM, desktop, and web applications. Performed end-to-end testing which comprises front-end, database, and batch run processes. Successfully co-ordinated the Production validation during every release and handling the training/configuration-related incidents of that particular release. Involving in daily scrum meetings and giving the consolidated status of the QA team. Providing process improvements for the application to the clients. Update and review of User manuals, regression suites after every release. Providing walkthrough of different applications within the project team as part of knowledge sharing
Show More
Show Less