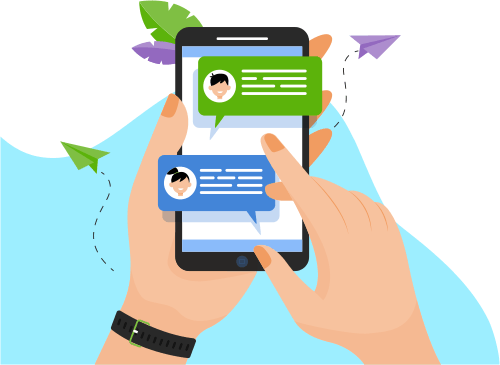 Now you can Instantly Chat with Felien!
About Me
As a skilled and highly educated professional with 3.9 years of experience testing Web-based applications, I am confident of my ability to make a significant contribution to your organization. 
My professional experience includ...ignificant contribution to your organization. 
My professional experience includes analyzing the business requirements, creating test plan, test cases and executing tests to identify bugs in new software.
- Working Knowledge of tools like JIRA, HPALM, WAT,WAVE,NVDA
- UI Testing 
- Experienced all phases of  Agile and Waterfall models. 
- Blackbox Testing (System, System Integration, Smoke, Sanity, Regression, Ad-hoc) 
- Complete knowledge of SDLC and STLC and Bug life cycle. 
- Team Leading experience 
Show More
Skills
Programming Language
Development Tools
Web Development
Operating System
Database
Software Testing
Others
Portfolio Projects
Description
E-Trade Financial Corporation, offers an electronic trading platform to trade financial assets including common stocks, futures contracts, exchange-traded funds, options, mutual funds, and fixed income investments.
Responsibilities :
• Meet with system users to understand the scope of projects. • Work with software developers and project support teams. • Identity business requirements.
• Plan projects.
• Monitor application and software systems.
• Carry out BAT testing, System integration testing and user acceptance testing.
• Provide Objective feedback to software development project teams. • Work towards departmental and project deadlines.
• Communicate findings to technical and non-technical colleagues.
Show More
Show Less
Description
Accessibility Testing can be defined as Ability to Access the web application by individuals with certain disabilities. The disabilities in such individuals can range from visual impairment, hearing impairment, learning disabilities and challenged motor skills.
Responsibilities :
• Requirement analysis and identifying requirement defects.
• Formulate Test scripts for both Functional and Regression testing of the application.
• Perform Build Acceptance Testing when new builds are delivered.
• Getting approval from customer to initiate formal SIT and UAT execution.
• Logging defects in HPALM and tracking the same on daily basis.
• Reporting and following defects till closure.
• Collect test metrics daily from QC that reflects the status of test execution and the state of the
defects.
Show More
Show Less