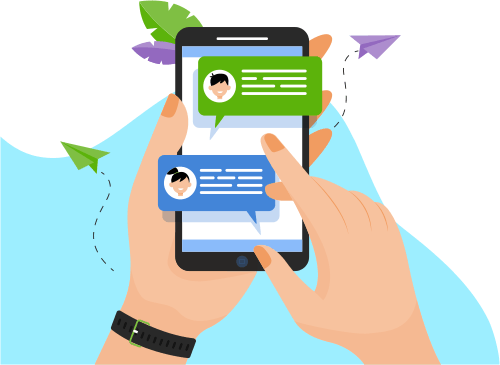 Now you can Instantly Chat with Nana!
About Me
Hello,
My name is Nana Jadhav and I was very excited when I found out that you are looking to fill the UX Designer job at your company. I believe that I am a perfect candidate for this role as my qualifications align seamlessly with the re...elieve that I am a perfect candidate for this role as my qualifications align seamlessly with the requirements described by you in the job ad. To shortly introduce myself, I have worked in the IT and Graphic Design industry for the past 5 years and, therefore, I am confident in all aspects of the job. At Pune, India., I was in charge of the development and implementation of multiple new user-facing products. In addition, I coordinated the whole process of creation and integration of a new and more efficient customer support portal which led to a significant 35% increase in customer satisfaction with provided services. I was ranked as a top designer at the company and what's more, won the 2018 Digital Experience Award which was an excellent satisfaction for the years of my hard work and continuous determination to meet and exceed all goals. From 2016 to 2022, I worked as a User Experience Designer at PNG Technologies, Crecer Digiboits India, Niconym Solution Pvt. Ltd. in Pune. To describe some of my daily duties, I worked on the development of original graphics concepts, conducted detailed user research and analysis, and collaborated with colleagues from other departments on the improvement of user experience. I was awarded Employee of the Month and was recognized multiple times by the company executives for performing excellent work. As software skills are an important part of this job, I can use Adobe XD, Figma, Illustrator, and Photoshop at an expert level. I would welcome the opportunity to meet you to discuss my application in more detail. Feel free to contact me on +917020937117 or at nanajadhavui@gmail.com if you require any additional information.
Thank you for your time and consideration
Show More
Skills
Web Development
E-Commerce
Programming Language
Graphic Design
Software Engineering
Others
Portfolio Projects
Role
UI AND UX Graphic Designer
Role
UI AND UX Graphic Designer
Description
eIDinfo has been continuously improving and upgrading the software structure and technology; by compiling to meet standard governmental law along with the expectation of our clients.
Show More
Show Less